NATUREPEDIC
Naturepedic MT48 Twin 2 in 1 Ultra Quilted Organic Cotton Twin Mattress
The 2 in 1 Organic Ultra is highly versatile, combining waterproof and quilted sides for an ideal children's mattress. Use the waterproof side when they first come out of the crib and while they're training.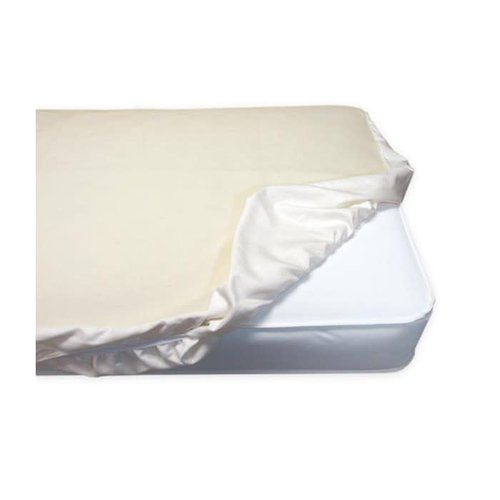 NATUREPEDIC
Naturepedic Organic Cotton Cradle Pad Natural
Made with soft organic cotton flannel on top and organic cotton muslin on bottom with an ultra-thin waterproof barrier in the center. Features DrySleep™ technology, which effectively blocks liquids from passing through. Some water vapor is allowed to esca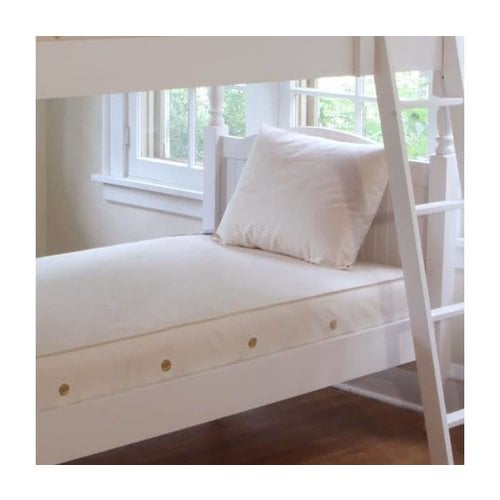 NATUREPEDIC
Naturepedic MT48R 2 in 1 Quilted Organic Twin Trundle Mattress
The Organic Cotton Quilted Deluxe features comfortable support and a luxurious finish. Offers a more natural, healthy and comfortable sleep environment in a two-sided design. Made with luxuriously quilted organic fabric for a more mature mattress feel.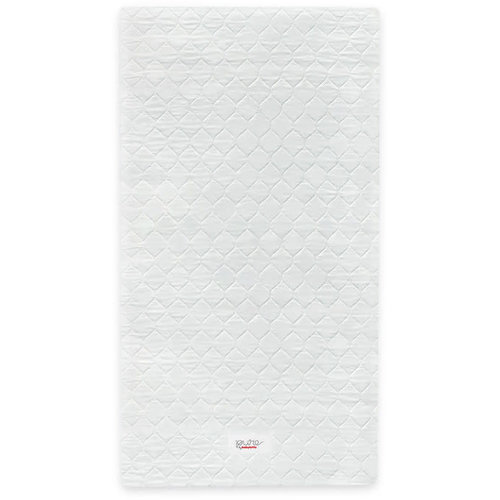 BABYLETTO
Babyletto Pure Core Non-Toxic Mini Crib Mattress With Hybrid Cover
Foster healthy sleep with a non-toxic PURE Core mini crib mattress and our waterproof, quilted HYBRID cover.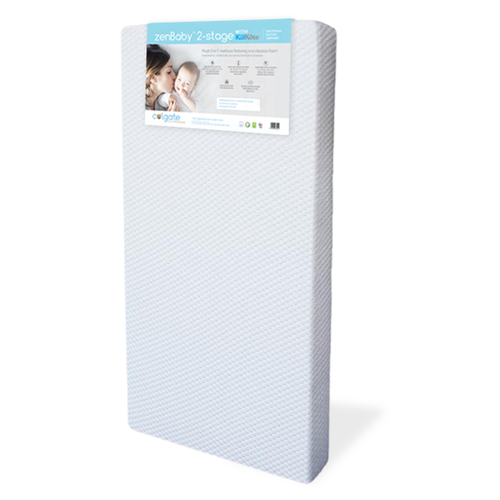 COLGATE
zenBaby 2-Stage Crib Mattress with KulKote
The zenBaby® 2-Stage is a 5" lightweight, plush mattress composed of dual zone certified ecofoam with KulKote® technology on the infant side.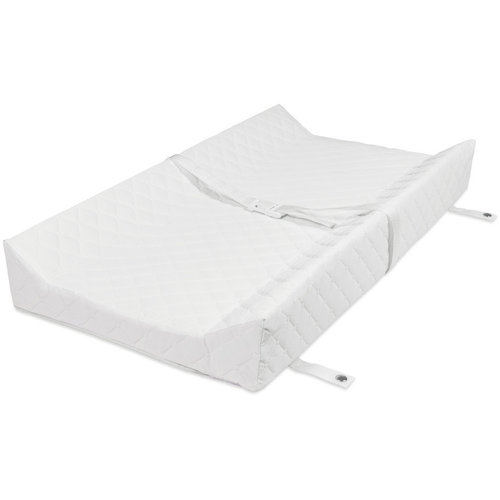 BABYLETTO
Babyletto PURE 31" Non-Toxic Contour Changing Pad
The PURE 31" Contour Changing Pad for Changer Tray is designed for safe and easy diaper changes. With a non-toxic, PVC-free waterproof cover, extra firm padding and a baby-friendly safety strap, the Contour Changing Pad is perfect for any nursery. Perfect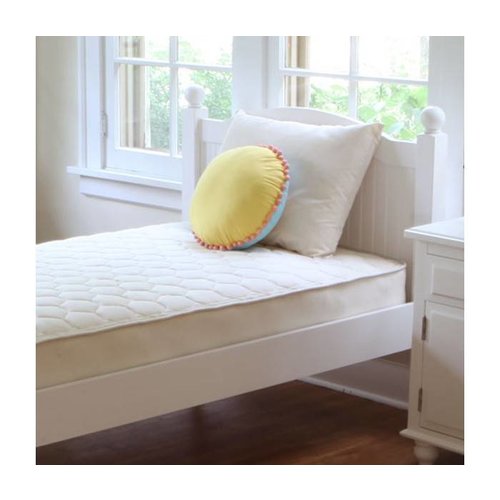 NATUREPEDIC
Naturepedic Quilted Organic Cotton Deluxe 2-Sided Queen Mattress
Luxuriously Quilted Organic Cotton Fabric,two-sided, flippable design.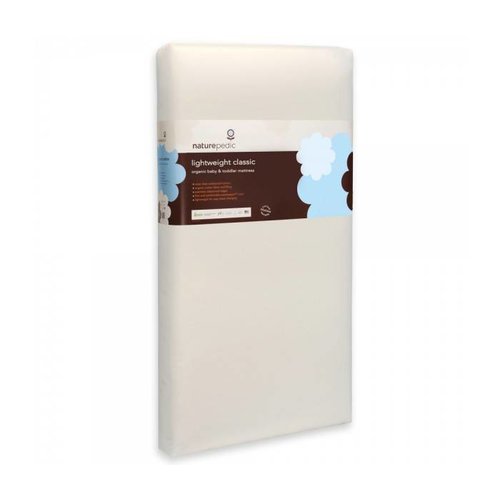 NATUREPEDIC
Naturepedic MC24 Lightweight Classic White Seamless Organic Crib Mattress
The MC 24 Organic Cotton Lightweight Baby Crib mattress matches the strength and durability of an innerspring without the added weight (only 10-12 lbs). Layers of luxurious organic cotton batting create the perfect balance of firmness and comfort.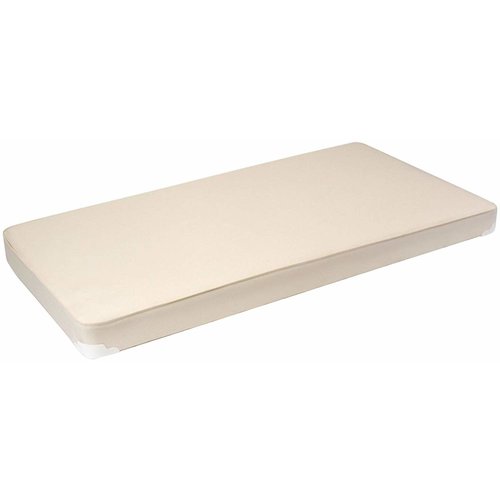 NATUREPEDIC
Naturepedic MT50XLB Deluxe Twin Boxspring / Foundation Natural
Naturepedic Organic Foundations are made with organic cotton fabric and batting. Constructed from wood that is grown and harvested using industry-standard responsible sourcing practices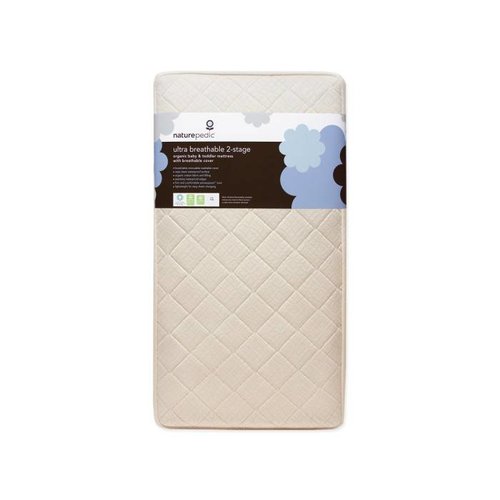 NATUREPEDIC
Naturepedic MC47 Ultra Breathable 2-Stage Quilted Natural Organic Crib Mattress
The Ultra Breathable 2-Stage starts with a firm, flat crib mattress for safety, then we add a breathable mattress pad to keep your baby cool and dry. The patented waterproof surface protects the interior from urine, spit-up, and other messes.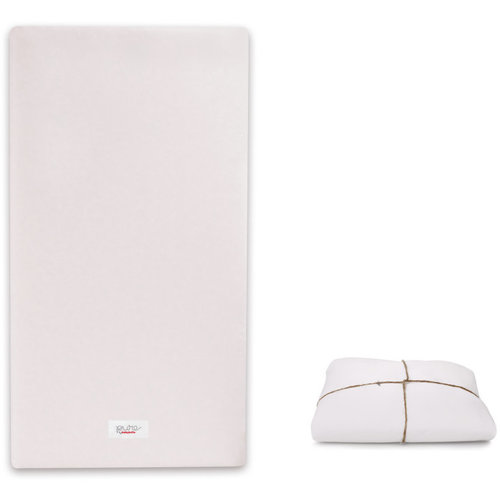 BABYLETTO
Babyletto Pure Core Non-Toxic Crib Mattress With Dry Waterproof Cover
PURE by Babyletto crib mattress bundles contain only the purest ingredients for safe sleep. Foster healthy sleep for your baby with a non-toxic polyester PURE Core crib mattress and easy-to-clean DRY waterproof cover.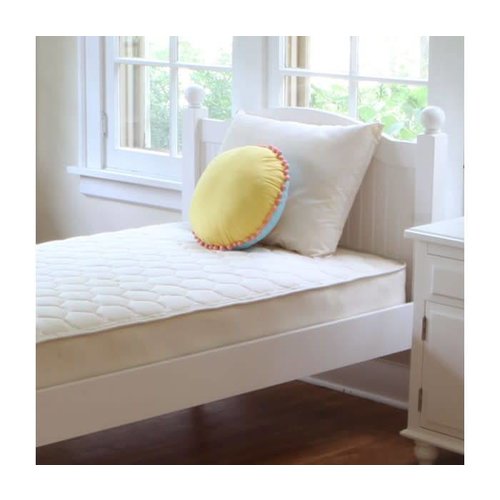 NATUREPEDIC
Naturepedic Quilted Organic Cotton Deluxe 1-Sided Full Mattress
The Organic Cotton Quilted Deluxe features comfortable support and a luxurious finish. Offers a more natural, healthy and comfortable sleep environment in a two-sided, flippable design. Made with luxuriously quilted organic cotton fabric for a more mature