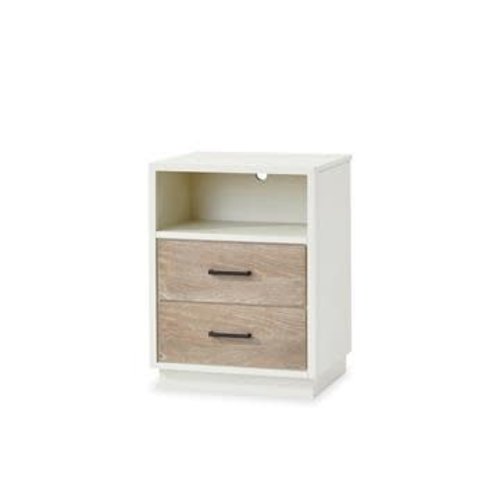 Smartstuff #MyRoom Nightstand Parchment / Gray
Contemporary with a dorm-room vibe, myRoom Youth Bedroom Collection by SmartStuff Furniture is at once on-trend and timeless. The new boys' and girls' collection from smartstuff allows families to create children's rooms that are refreshingly streamlined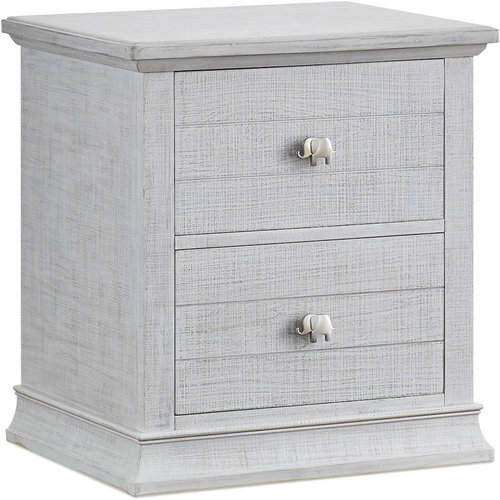 ED by Ellen Degeneres
ED by Ellen Degeneres Westlake Nightstand in Coastal White
The ample nightstand is a must have piece in the nursery next to the glider and then transitions next to the bed.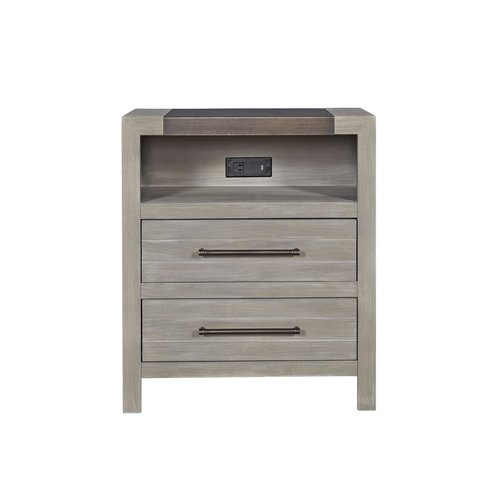 Smartstuff Scrimmage Nightstand Metal Top Greystone
Scrimmage puts the 'smart' in Smartstuff. Magnetized cushions, USB outlets, integrated nightlights and Safe Stop drawers create a collection that's at once fun for kids and functional for mom and dad. Relaxed and a bit weathered with an industrial touch,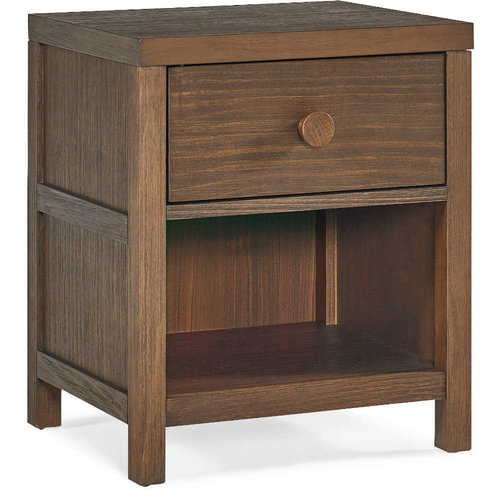 TI AMO
Ti Amo Castello Nightstand in Weathered Brown
The Castello Collection is the epitome of Farmhouse Chic for the nursery! The clever combination of modern finishes along with classic Americana design blend beautifully in to an enduring style.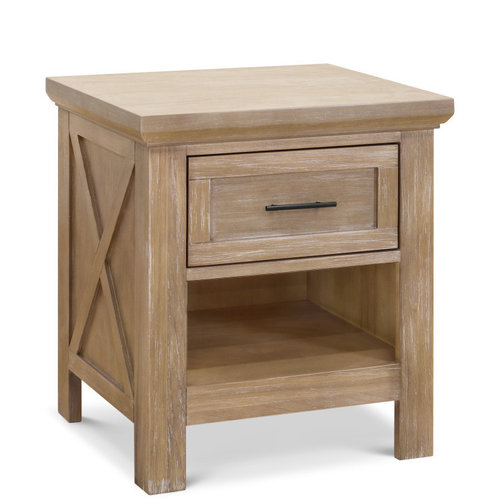 FRANKLIN & BEN
Franklin & Ben Emory Farmhouse Nightstand in Driftwood Finish
The Emory Farmhouse Nightstand is the perfect accent piece to complete your rustic nursery look.
Dovetail drawer construction with under-drawer supports
Beautiful textured finish
Self-closing, ball-bearing drawer glides
Fully extendable draw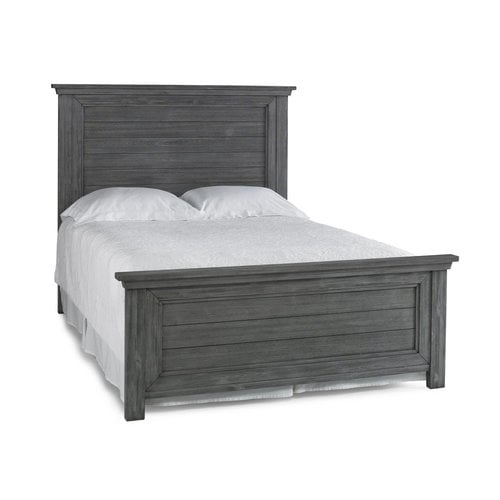 DOLCE BABI
Dolce Babi Lucca Full Bed Weathered Grey
The Dolce Babi / Kids and Teens Lucca Full Bed is here to make a statement. We know you'll love its elegant farmhouse-chic style. We love it with the Lucca Nightstand, and it's beautifully complemented by the Lucca Desk and Desk Chair.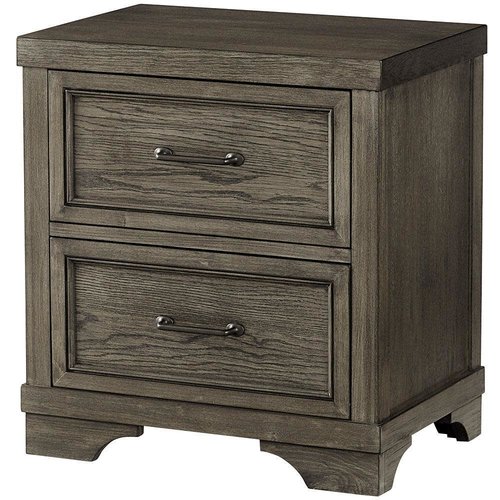 WESTWOOD DESIGN
Westwood Design Foundry Nightstand
The Foundry Nightstand has an modern-industrial design, matching the lines of the Foundry Collection and perfectly accenting your child's room.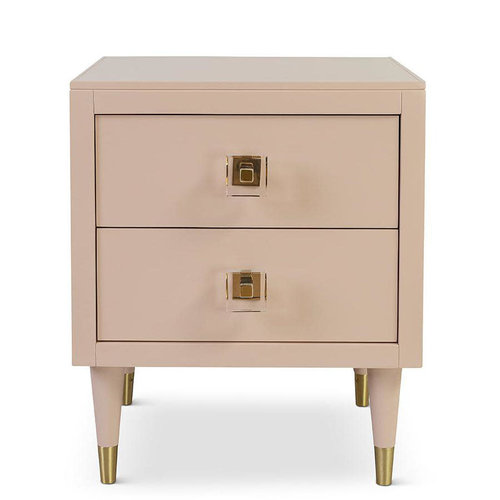 NEWPORT COTTAGES
Newport Cottages Uptown Nightstand
Article code
UPT-3200-Chocolate Stain-Brass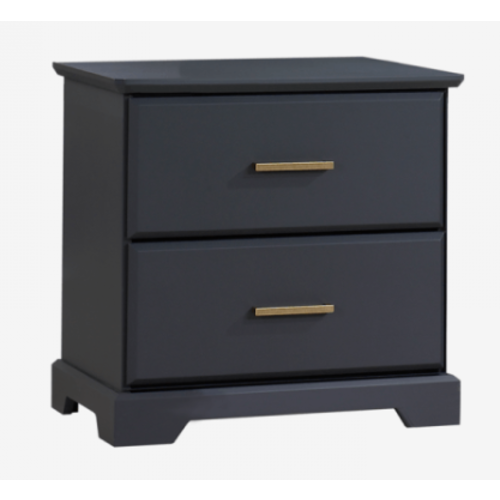 NATART
Natart Taylor Nightstand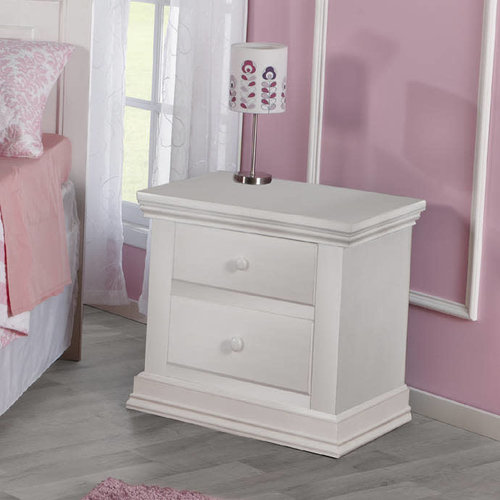 PALI
Pali Modena Nightstand in Vintage White
A cutting edge collection with vintage charm — The Modena Collection is a part of Pali's desire to create new furniture collections that deserve to be set aside for our most treasured customers.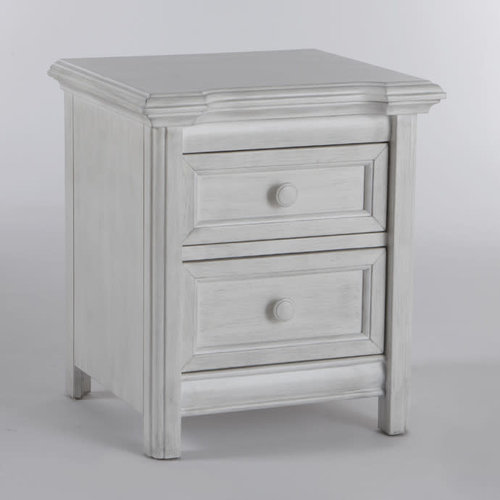 PALI
Pali Cristallo Nighstand in Vintage White
Like a little beacon of beauty, this darling nightstand has just enough flare to be a delightfully eye-catching piece in your little one's nursery.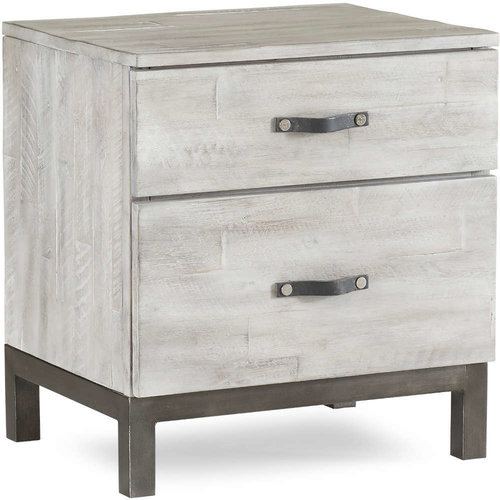 ED by Ellen Degeneres
ED by Ellen Degeneres Greystone Nightstand in Weathered Barnwood