FULL & TWIN CONVERSION KITS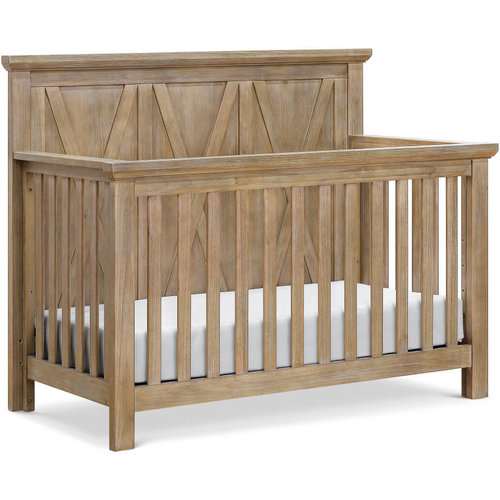 FRANKLIN & BEN
Franklin & Ben Emory Farmhouse 4-in-1 Convertible Crib in Driftwood Finish
Made from solid Poplar hardwood and finished in two beautifully textured finishes, the Emory Farmhouse 4-in-1 Convertible Crib addes a refined rustic feel to any nursery. The timeless Emory Farmhouse Crib grows with your child by conveting a toddler bed,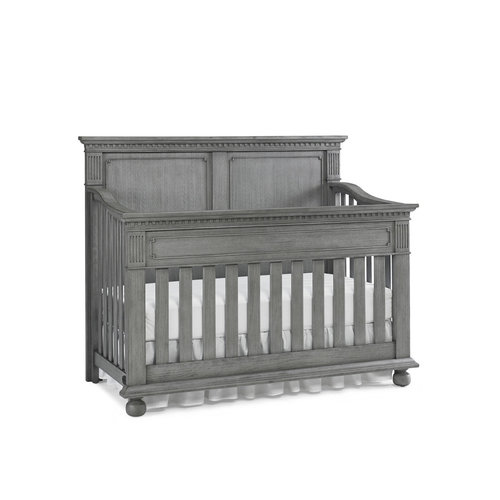 DOLCE BABI
Naples Full Panel Convertible Crib Nantucket Grey
The Naples Full-panel Convertible Crib is comfortable and classic, featuring dentil molding and fluting on a solid panel headboard to create a nursery that is timeless and modern. Bun feet add a lovely accent to the crib as well as each coordinating piece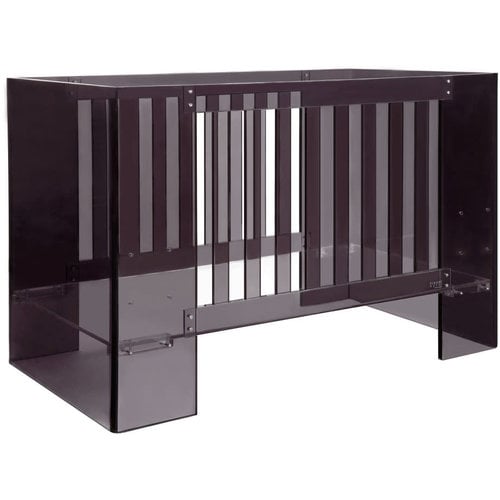 NURSERY WORKS
Nursery Works Vetro Crib Shadow Acrylic
A signature Nursery Works original and the first 100 percent recyclable, non-toxic acrylic crib on the market, the Vetro combines utility, purity and understated beauty.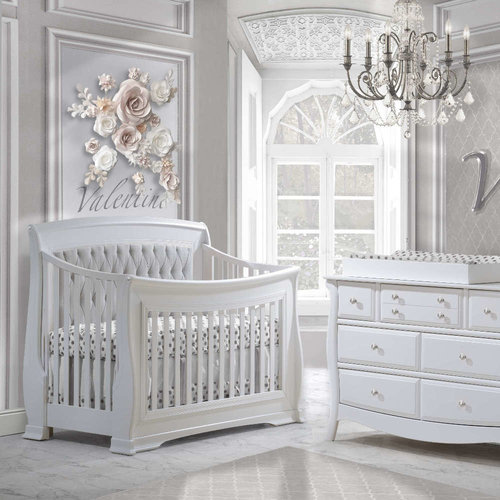 NATART
Natart Bella Convertible Upholstered Panel Crib Linen Grey
Sublime elegance. Flowing curves, one-piece corner posts and tapered feet lend a dignified air to Bella's timeless design. In addition it offers long term value with five configurations: crib, toddler bed, daybed and double bed.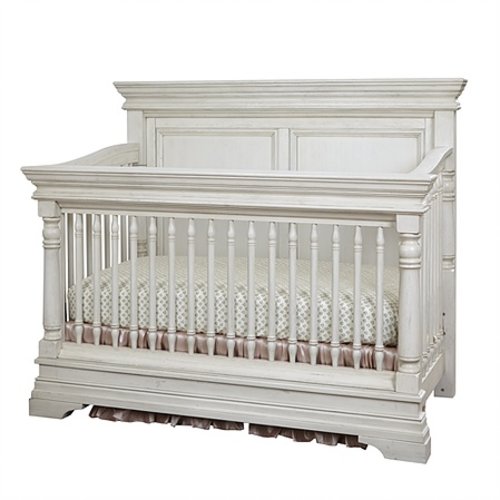 STELLA BABY AND CHILD
Stella Baby and Child Kerrigan Convertible Crib in Rustic White
The Kerrigan Crib offers a beautiful and classic Cafe Au Lait finish & converts easily into a Toddler Bed, Day Bed, and Full Bed.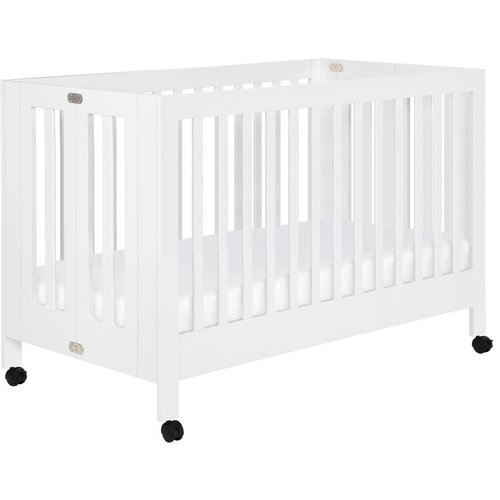 BABYLETTO
Babyletto Maki Full-Size Folding Crib In White
Watch your dream nursery unfold with the Maki Full-Size Folding Crib, a full-sized version of Babyletto's popular Origami Mini.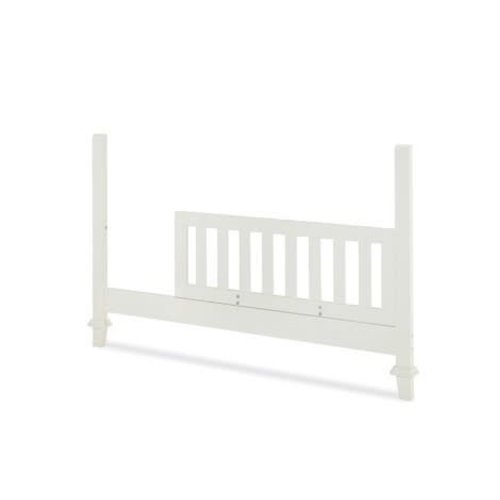 SMARTSTUFF FURNITURE
Smartstuff #MyRoom Toddler Rail Kit Parchment
the Smartstuff #myroom toddler rail is designed to keep your little one safe inside the crib while allowing just enough space to come and go as needed. It securely fastens to the convertible crib creating a perfect transitional and independent stage.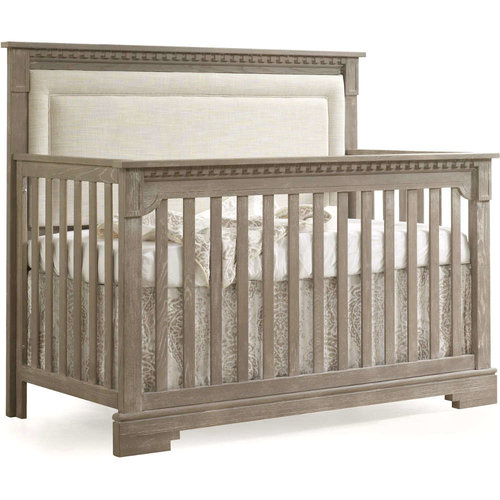 NATART
Natart Ithaca Convertible Upholstered Crib
Inspired by Mediterranean architecture and epic poems, our oak Ithaca Collection incorporates contemporary lines, top dentil reliefs, etched drawer fascia, notched kickplates and antique knobs. Ithaca showcases our new brushed finish technique, which was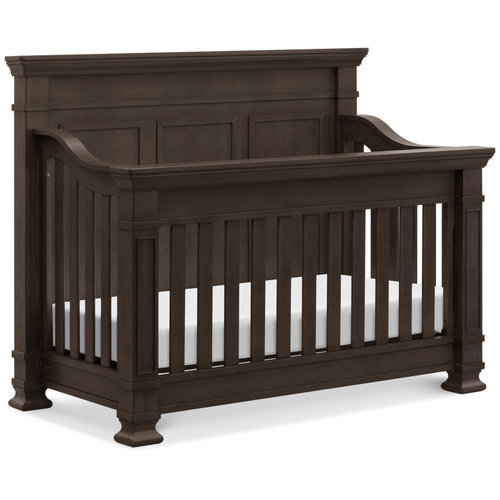 FRANKLIN & BEN
Franklin & Ben Tillen 4-in-1 Convertible Crib in Truffle
The Tillen 4-in-1 Convertible Crib is a Franklin & Ben signature piece. From the recessed back panel to the squared bun feet, the Tillen crib exudes classic elegance. Bolstered with four-inch thick posts and front-and back-panel molding the Tillen boasts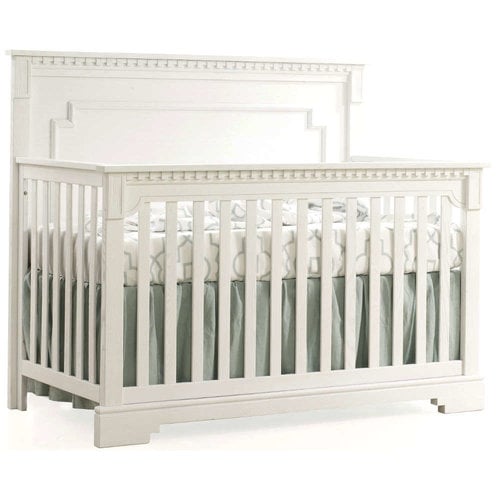 NATART
Natart Ithaca Convertible Crib
Greenguard GOLD Certified – low VOCs
Meet all USA and Canadian Safety Standards
Made in Canada
Solid Wood – Oak
High Resistance Finishes
Fixed Stationary Sides – no moving parts
"Hidden" Hardware
Wooden Mattress Suppor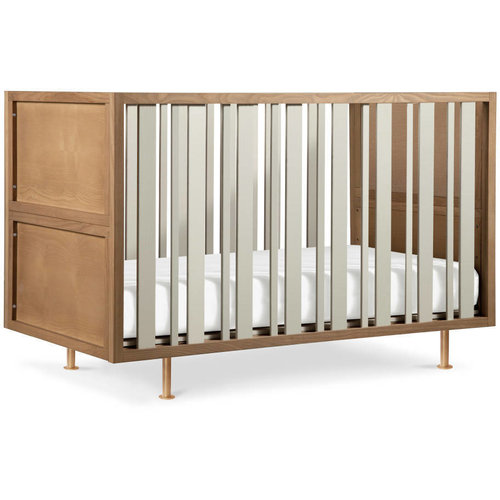 NURSERY WORKS
Nursery Works Novella Crib
Designed to be with your child from the infant years well into elementary school, Novella converts from crib to toddler bed to daybed and to reading nook.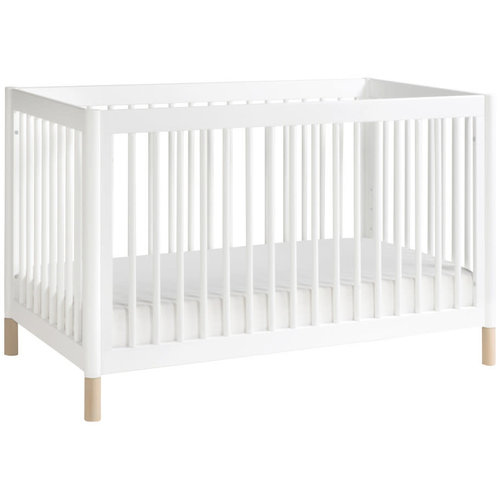 BABYLETTO
Babyletto Gelato 4-in-1 Convertible Crib with Toddler Bed Conversion Kit in White with Washed Natural Feet
The Gelato 4-in-1 Convertible Crib brings playful practicality to your nursery. Rounded spindles make this crib simple yet a total statement piece while rounded posts ensure safety for wobbly toddlers.