FULL & TWIN CONVERSION KITS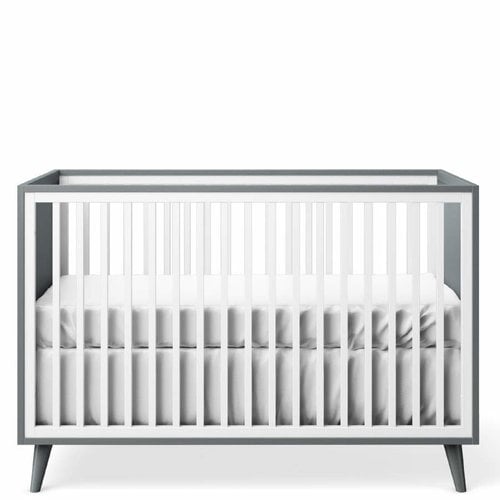 ROMINA
Romina New York Classic Crib
New York Crib is designed about the busy big city lifestyle, fit for small spaces with big ideas, contemporary in style with mid-century essence.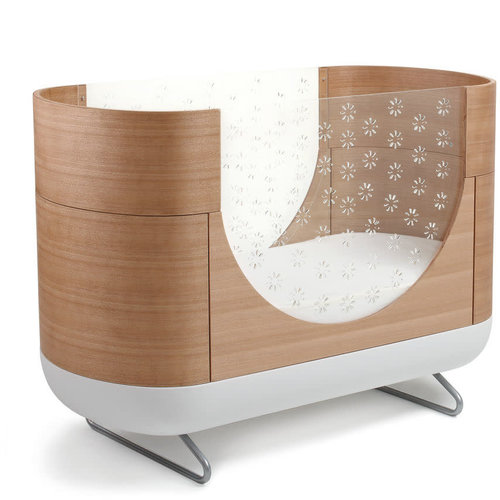 UBABUB
Ubabub Pod Crib
We broke the mold with the Ubabub by MDB Pod Crib (quite literally) when we decided to fuse futuristic design with hand-crafted manufacturing and finishing processes.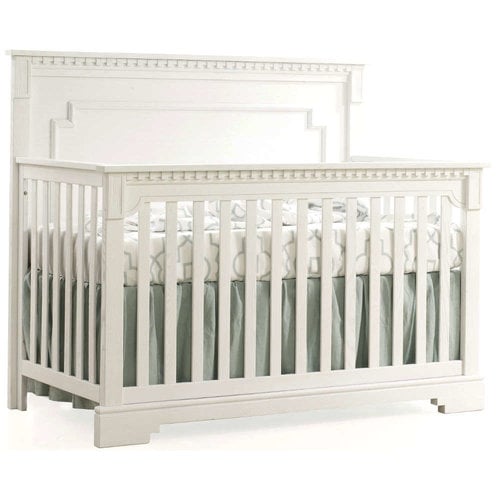 NATART
Natart Ithaca Convertible Crib
Greenguard GOLD Certified – low VOCs
Meet all USA and Canadian Safety Standards
Made in Canada
Solid Wood – Oak
High Resistance Finishes
Fixed Stationary Sides – no moving parts
"Hidden" Hardware
Wooden Mattress Suppor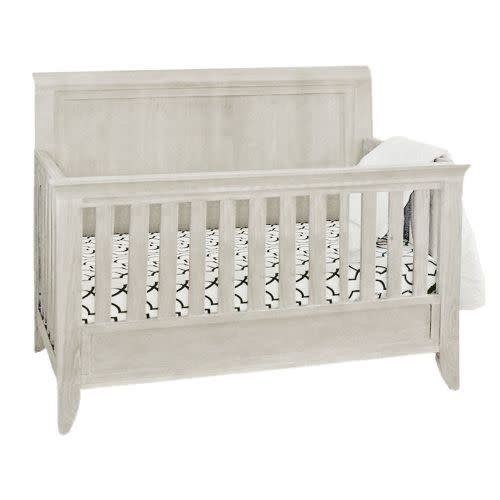 MILK STREET
Milk Street Cameo Sleigh Convertible Crib
The Sleigh Crib: We have done it! We have taken a classical, well-loved design and modernized it with new curves and a simple, scrolled, extra high back. This 4-in-1 convertible crib offers a sandblasted, solid panel which stands, recessed, behind the dep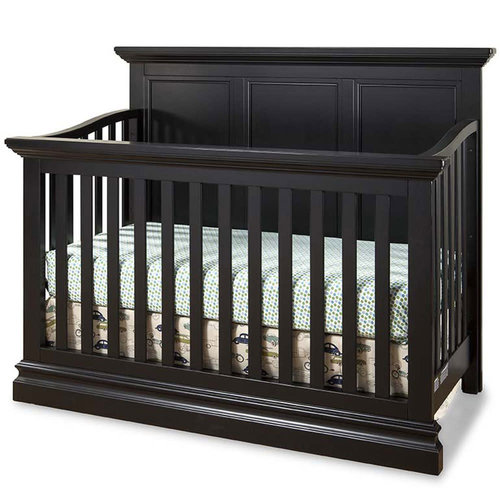 WESTWOOD DESIGN
Westwood Design Pine Ridge Convertible Panel Crib
The Stone Harbor Convertible Crib features a classic slatted design. It easily converts to a toddler bed, day bed and full bed. (Conversion kits sold separately.)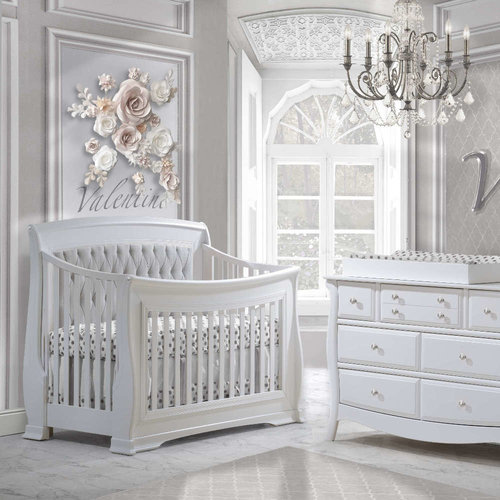 NATART
Natart Bella Convertible Upholstered Panel Crib Linen Grey
Sublime elegance. Flowing curves, one-piece corner posts and tapered feet lend a dignified air to Bella's timeless design. In addition it offers long term value with five configurations: crib, toddler bed, daybed and double bed.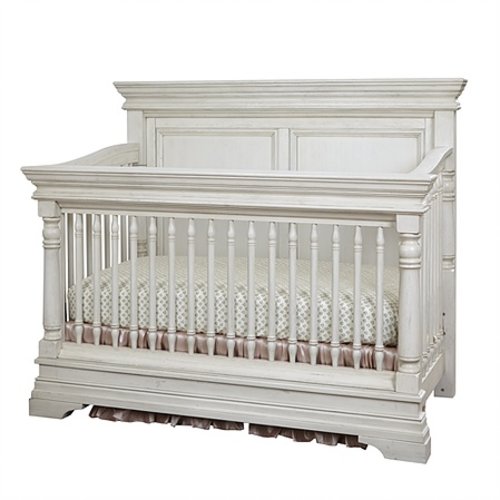 STELLA BABY AND CHILD
Stella Baby and Child Kerrigan Convertible Crib in Rustic White
The Kerrigan Crib offers a beautiful and classic Cafe Au Lait finish & converts easily into a Toddler Bed, Day Bed, and Full Bed.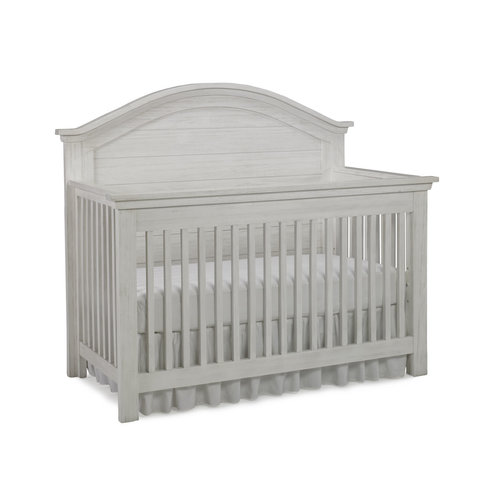 DOLCE BABI
Dolce Babi Lucca Full Panel Convertible Crib Seashell
Coming in stock in June 2021. Coastal cottage inspired design with horizontal paneling on curve top crib. Converts to day bed with no additional purchase. The Dolce Babi Lucca Full Panel Crib converts to toddler and adult (full) beds with optional conver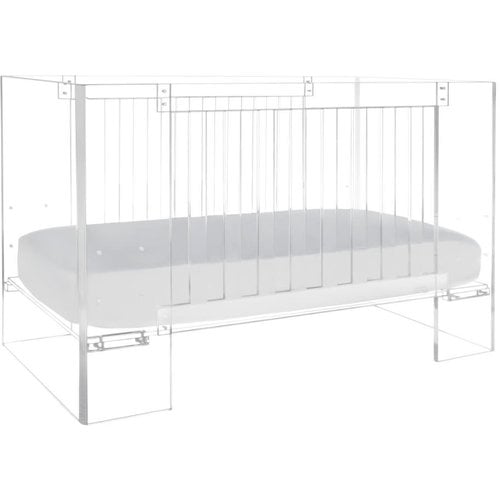 NURSERY WORKS
Nursery Works Vetro Crib Clear Acrylic
A signature Nursery Works original and the first 100 percent recyclable, non-toxic acrylic crib on the market, the Vetro combines utility, purity and understated beauty. WHITE GLOVE DELIVERY INCLUDED. Set up included.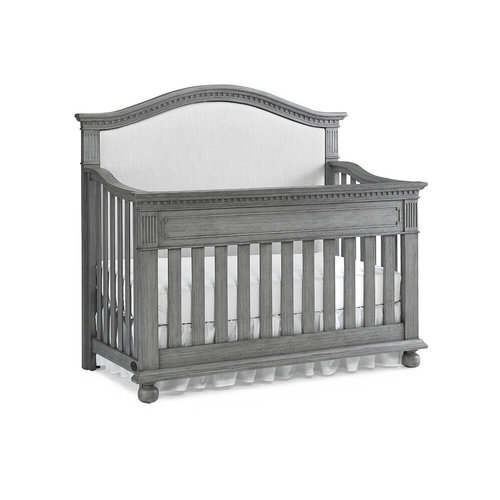 DOLCE BABI
Dolce Babi Naples Upholstered Convertible Crib
This gorgeous crib offers classic styling elements and the luxurious touch of an upholstered headboard. You'll love this crib's ability to stick with your child through the coming years. This crib converts into a daybed, toddler bed, and full-size bed.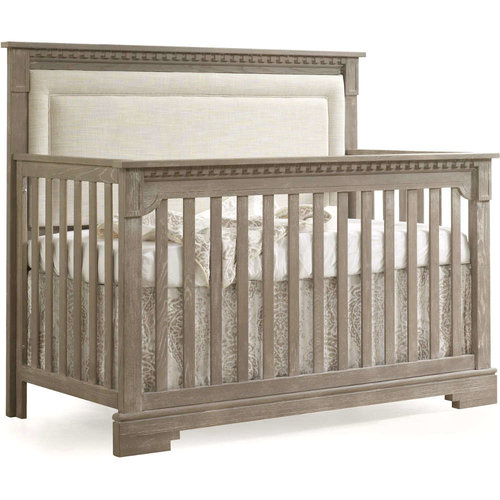 NATART
Natart Ithaca Convertible Upholstered Crib
Inspired by Mediterranean architecture and epic poems, our oak Ithaca Collection incorporates contemporary lines, top dentil reliefs, etched drawer fascia, notched kickplates and antique knobs. Ithaca showcases our new brushed finish technique, which was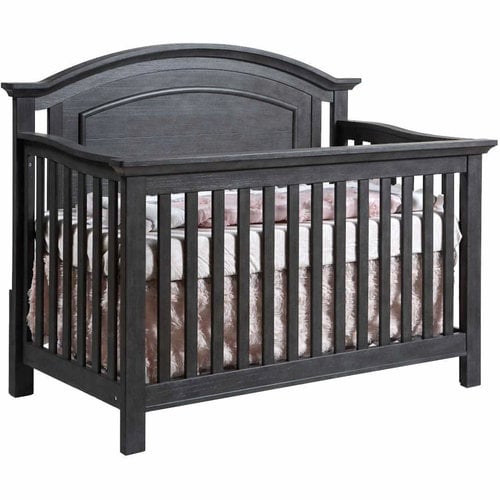 PALI
Pali Como Arch Top Crib
Italian Style: Cribs convert to toddler beds, child's day beds and full size bed.