FULL & TWIN CONVERSION KITS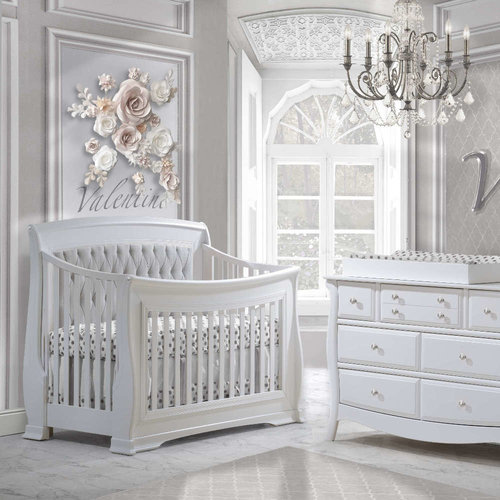 NATART
Natart Bella Convertible Upholstered Panel Crib Linen Grey
Sublime elegance. Flowing curves, one-piece corner posts and tapered feet lend a dignified air to Bella's timeless design. In addition it offers long term value with five configurations: crib, toddler bed, daybed and double bed.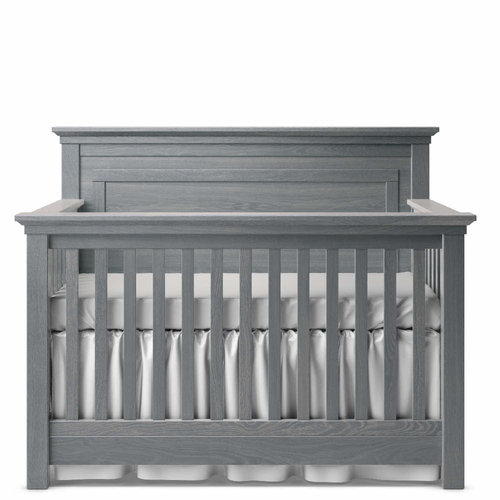 ROMINA
Romina Karisma Convertible Crib (Solid Panel)
Karisma crib goes through 4 stages of conversion growing along with your child from newborn to college.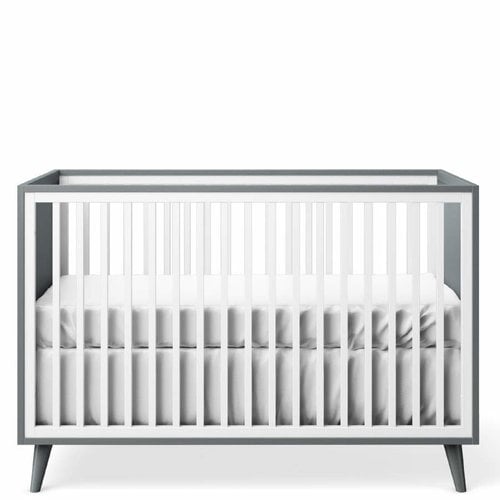 ROMINA
Romina New York Classic Crib
New York Crib is designed about the busy big city lifestyle, fit for small spaces with big ideas, contemporary in style with mid-century essence.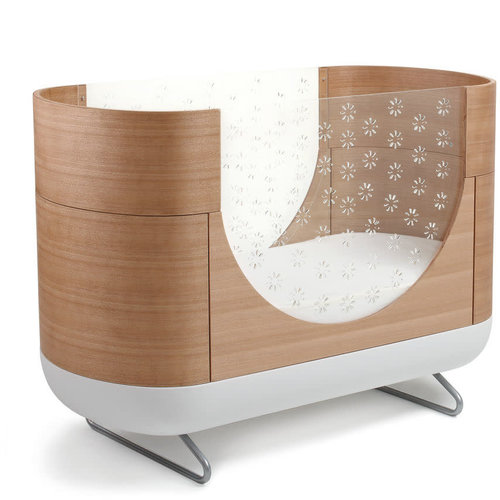 UBABUB
Ubabub Pod Crib
We broke the mold with the Ubabub by MDB Pod Crib (quite literally) when we decided to fuse futuristic design with hand-crafted manufacturing and finishing processes.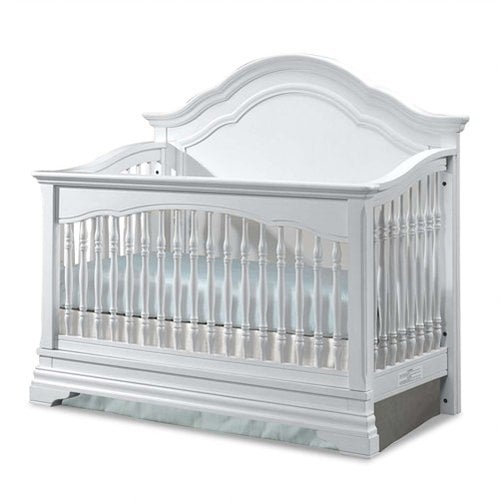 STELLA BABY AND CHILD
Stella Baby and Child Athena Convertible Crib in Belgium Cream
The sophisticated Athena 4-in-1 Crib converts easily to a toddler bed, day bed, and full size bed.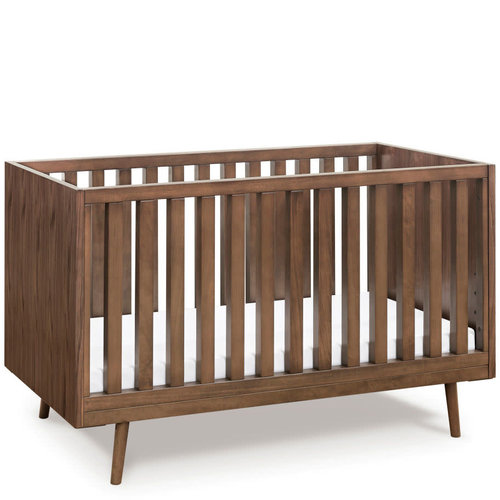 UBABUB
Ubabub Nifty Timber 3-In-1 Crib
Inspired by the clean lines and streamlined shapes of mid-century design, the Nifty Timber cot brings the 50s aesthetic to the nursery, together with contemporary design features.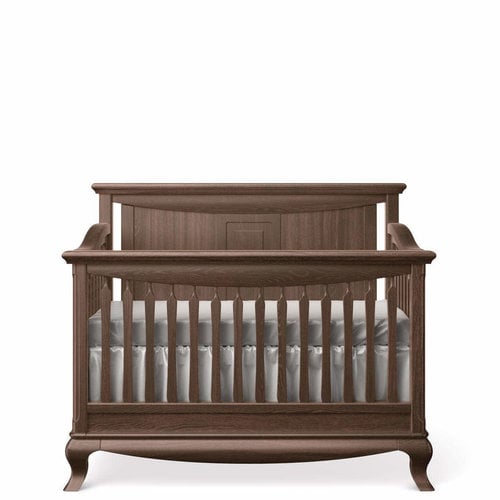 ROMINA
Romina Antonio Convertible Crib (Solid Panel)
Antonio convertible crib is designed for lifetime use. Solid hardwood construction for durability and longevity and 4 stages of conversion growing along with your child, from newborn to college.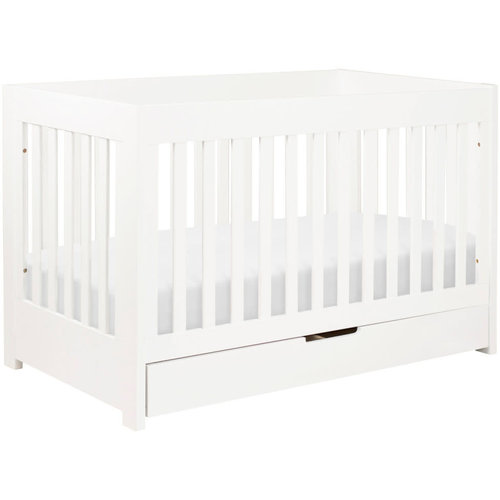 BABYLETTO
Babyletto Mercer 3-in-1 Convertible Crib with Toddler Bed Conversion Kit in White Finish
Ease into modern style with the Mercer 3-in-1 Crib. The Mercer brings straightforward sleek form and practical functionality to the nursery space with its spacious hidden under drawer.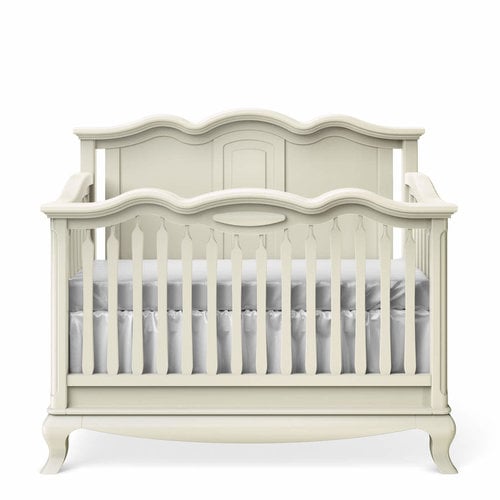 ROMINA
Romina Cleopatra Convertible Crib (Solid Panel)
Cleopatra Convertible Crib is designed to exceed expectations in all 4 stages of conversion. Growing along with your child, Cleopatra offers a safe and beautiful sleeping space from newborn to college and beyond.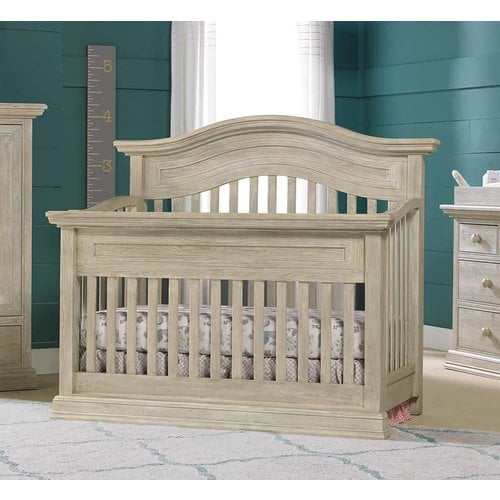 DOLCE BABI
Dolce Babi Luciano Conv Crib White Washed Pine
Luciano Collection features light washed wood, strong lines and button knobs providing a classic and charming feel for any nursery. Each piece is exquisitely simple and solidly constructed utilizing an 11 step hand finishing process providing baby with th
NEST
Nest Vibe Convertible Crib White/White Bark
5-in-1 crib Converts into a day bed, toddler bed, double bed or double bed headboard. GREENGUARD Certified (Children & Schools Certification Program) - low VOCs. Meets all Safety Standards. Made in Canada. Canadian Birch. High Resistance Finish.

Finish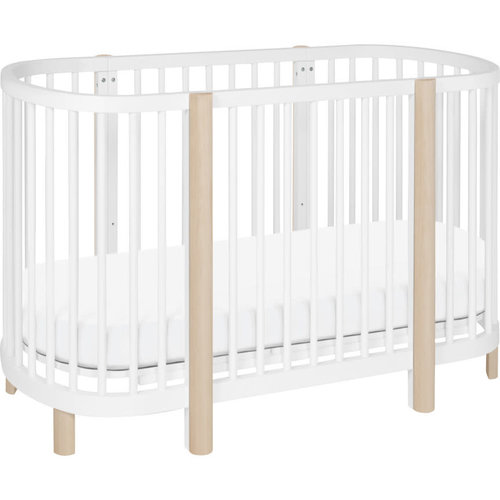 BABYLETTO
Babyletto Hula Convertible Oval Crib and Mini with Pad in White and Washed Natural
Go from bassinet to crib to toddler bed with the stylish Babyletto Hula Oval Convertible Crib.