CRIBS
We sell a wide variety of Greenguard certified cribs in our Boca Raton showroom. Order now!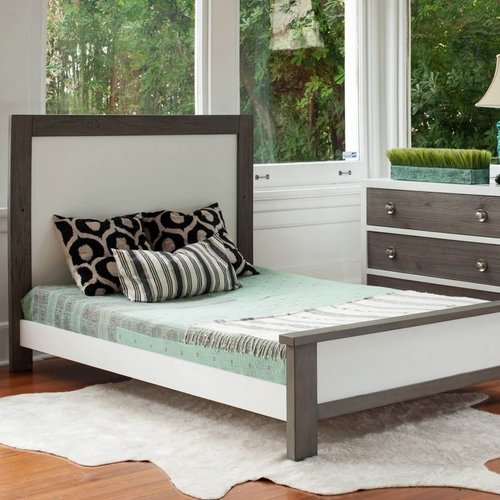 MILK STREET
Milk Street True Full Bed Conversion Kit
Adult Bed Rails– (Includes bed rails, set of 6-slats, set of center support legs and all the hardware needed to convert your crib into a full size bed.)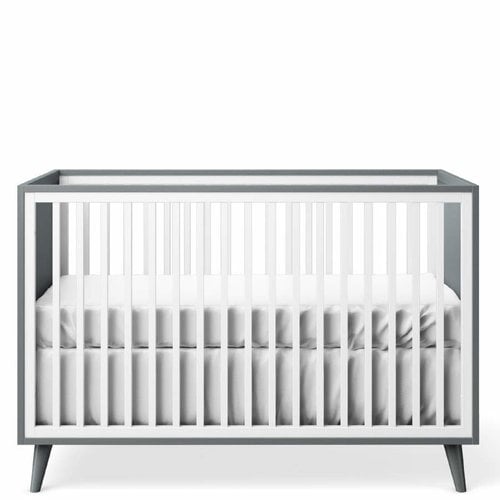 ROMINA
Romina New York Classic Crib
New York Crib is designed about the busy big city lifestyle, fit for small spaces with big ideas, contemporary in style with mid-century essence. 
NATART
Natart Bella Convertible Upholstered Panel Crib Linen Grey
Sublime elegance. Flowing curves, one-piece corner posts and tapered feet lend a dignified air to Bella's timeless design. In addition it offers long term value with five configurations: crib, toddler bed, daybed and double bed.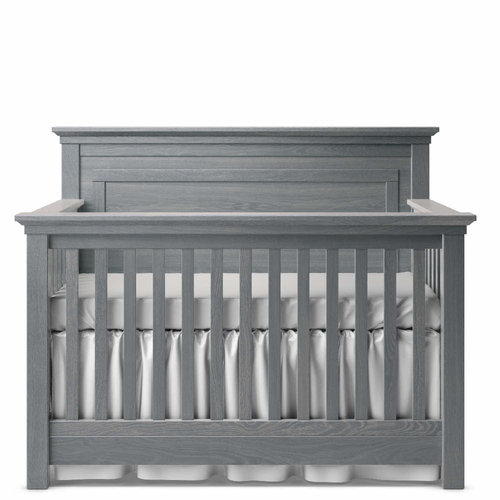 ROMINA
Romina Karisma Convertible Crib (Solid Panel)
Karisma crib goes through 4 stages of conversion growing along with your child from newborn to college.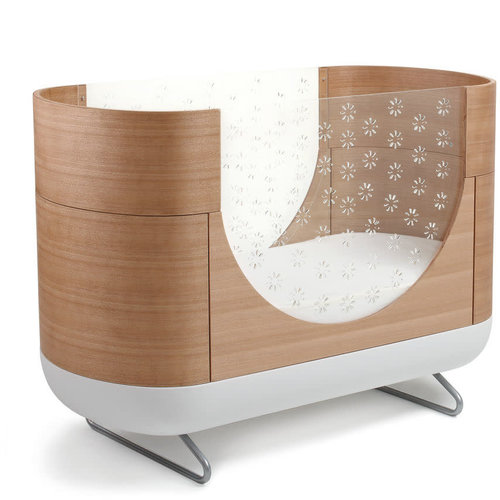 UBABUB
Ubabub Pod Crib
We broke the mold with the Ubabub by MDB Pod Crib (quite literally) when we decided to fuse futuristic design with hand-crafted manufacturing and finishing processes.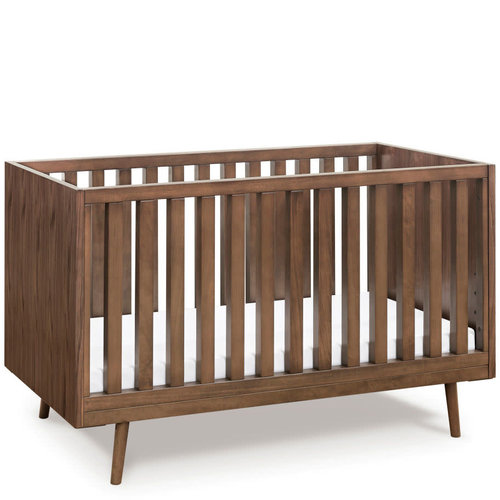 UBABUB
Ubabub Nifty Timber 3-In-1 Crib
Inspired by the clean lines and streamlined shapes of mid-century design, the Nifty Timber cot brings the 50s aesthetic to the nursery, together with contemporary design features.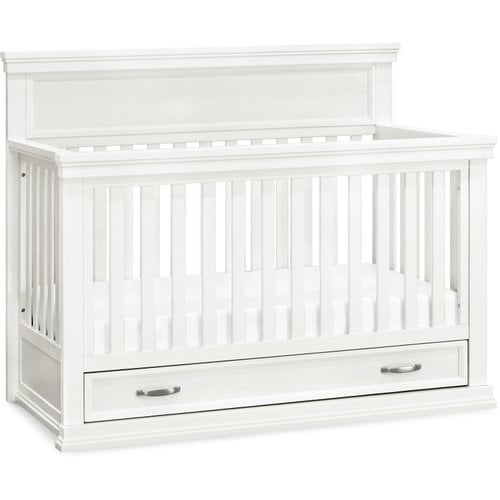 FRANKLIN & BEN
Franklin & Ben Langford 4-in-1 Convertible Crib in Warm White
Embrace transitional English country style with the Langford 4-in-1 Crib. Blending rustic farmhouse charm with contemporary detailing, the Langford features a timeless straight edge silhouette with clean molding and an under drawer with satin finished met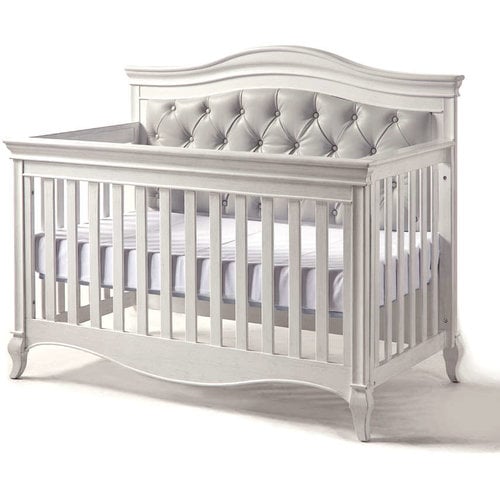 PALI
Pali Diamante Forever Crib in Grey Vinyl
Diamante [dja'mante], the word for diamond in Italian, is also the name of a tiny town tucked along the Italian coastline that shines like a diamond on the edge of the sea.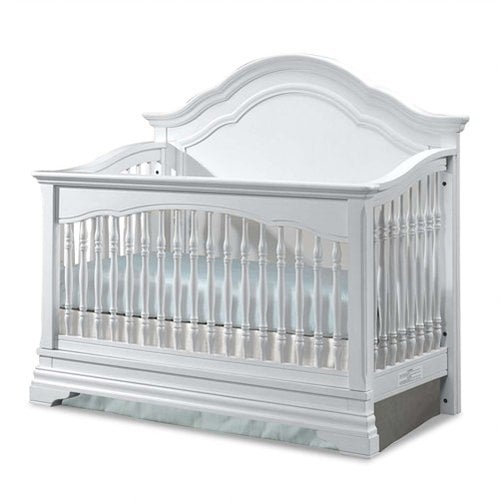 STELLA BABY AND CHILD
Stella Baby and Child Athena Convertible Crib in Belgium Cream
The sophisticated Athena 4-in-1 Crib converts easily to a toddler bed, day bed, and full size bed.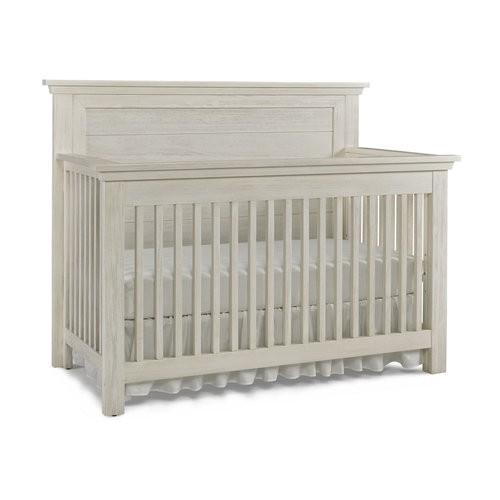 DOLCE BABI
Dolce Babi Lucca Flat Top Convertible Crib Seashell
The Lucca Collection introduces a sophisticated and fresh look to comfortable lodge styling. The convertible crib features simple plank-stacked panels while the traditional crib has upholstered ends. Transforms into a toddler, day, then full-size bed.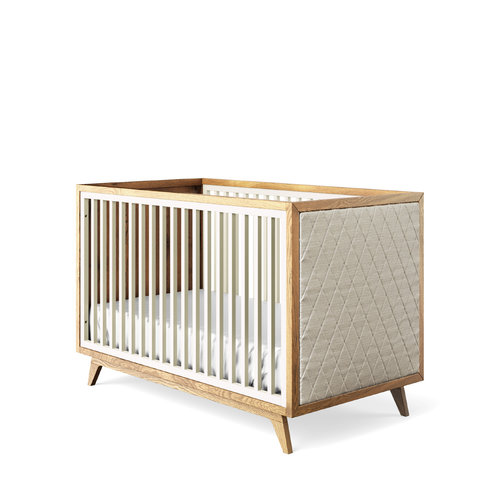 ROMINA
Romina Uptown Classic Crib (Tufted)
Uptown Classic crib with Tufted sides elevates design expectations to the ultimate level of sophistication.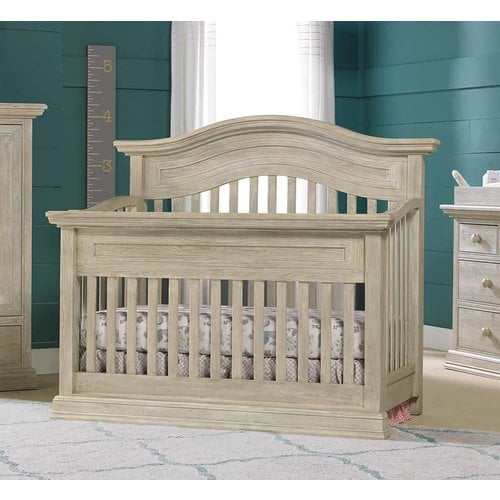 DOLCE BABI
Dolce Babi Luciano Conv Crib White Washed Pine
Luciano Collection features light washed wood, strong lines and button knobs providing a classic and charming feel for any nursery. Each piece is exquisitely simple and solidly constructed utilizing an 11 step hand finishing process providing baby with th
CRIBS
Bellini Baby & Teen Furniture, located in Boca Raton, Fla., boasts a furniture showroom unlike any other in Florida. With more than 50 furniture vignettes on display, parents and grandparents will find the best selection of solid wood cribs, including many that are Greenguard Certified, anywhere in the state.
Bellini sells some of the best modern crib brands in the juvenile industry, including Romina, Silva, Stella Baby & Child, Natart, Nest, Babyletto, Franklin & Ben and more. With modern and traditional options available, there is a crib style for everyone's taste. Many of the cribs on display are made of high quality solid wood, giving new parents peace of mind when it comes to quality and safety. 
Modern cribs from brands such as Romina, Natart, Nest and Babyletto are Greenguard Certified. That means these cribs have been tested for more than 10,000 chemicals and meet strict chemical emissions limits. Your baby will spend half their developmental life — 12 hours a day or more — in their crib, so Greenguard certification ensures their environment will be free of harmful chemicals that inferior cribs may contain.
And that doesn't mean you have to break the bank in order to keep your child safe. These days many solid wood cribs are Greenguard Certified at a price nearly everyone can afford. Brands such as Babyletto have Greenguard Certified cribs starting under $300. 
All your favorite cribs have matching dressers and other case pieces to complete the look of your nursery. In our showroom you will see cribs on display with matching dressers and decor pieces. These vignettes will show you how your nursery can look, taking the guesswork out of designing your nursery. We also sell organic and Greenguard Certified mattresses to ensure your baby is sleeping in the safest possible environment.
Please visit our Boca Raton showroom to see the Bellini difference. We are confident you will find a safe, high-quality crib at a price that will fit your budget.