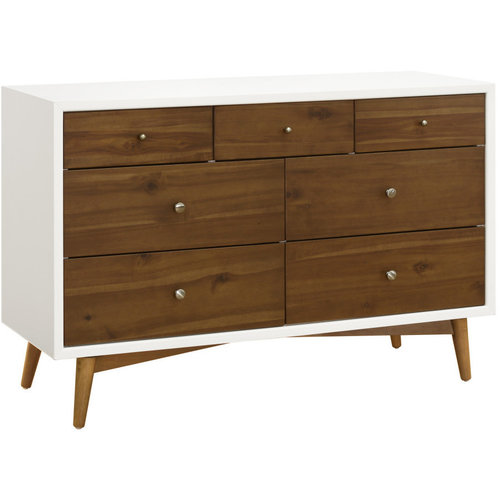 BABYLETTO
Babyletto Palma 7-Drawer Double Dresser in Warm White with Natural Walnut
The Palma 7-Drawer Double Dresser is a stylish and sophisticated mid-century design, featuring a classic X-frame, flared tapered legs and charming brushed metal hardware.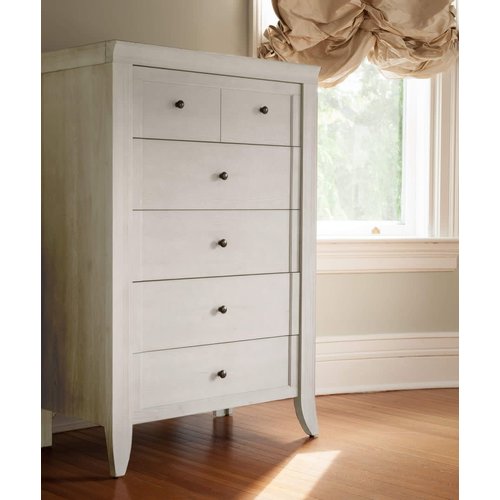 MILK STREET
CAMEO Tall 5 Drawer Dresser
The two top drawers on all our 5-drawer dressers have single, inside dividers creating separate storage sections within the drawers for added organization. 5-Drawer Dresser-(also called a 5-drawer high chest)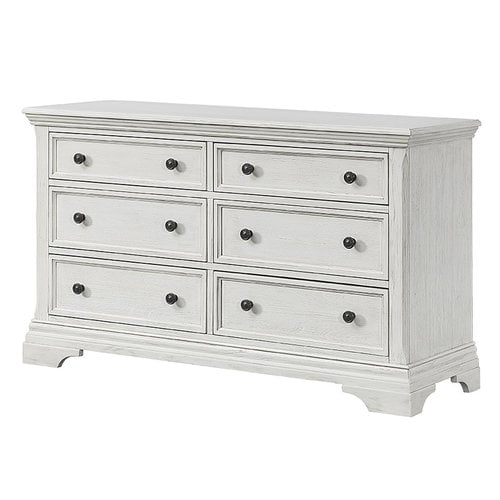 WESTWOOD DESIGN
Westwood Olivia 6 Drawer Dresser in Brushed White
The Olivia collection's vintage styling creates an elegant yet youthful look
for your child's room. Intricate spindle and sturdy molding details give a
timeless look throughout each piece.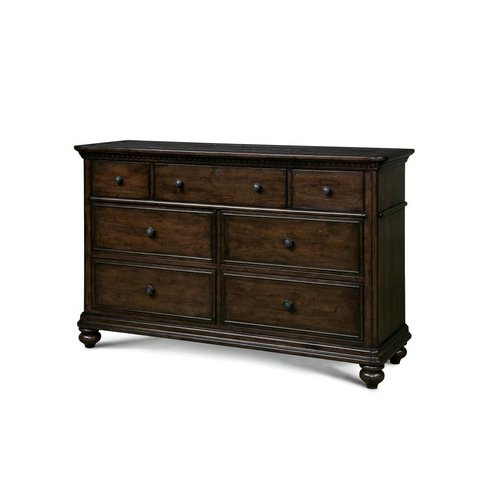 Paula Deen Guys Drawer Dresser Molasses
Add depth to your decor with the Paula Deen Guys Drawer Dresser in a rich molasses finish. With self-closing drawers that offer roomy storage and removable drawer partitions, this dresser is sure to impress.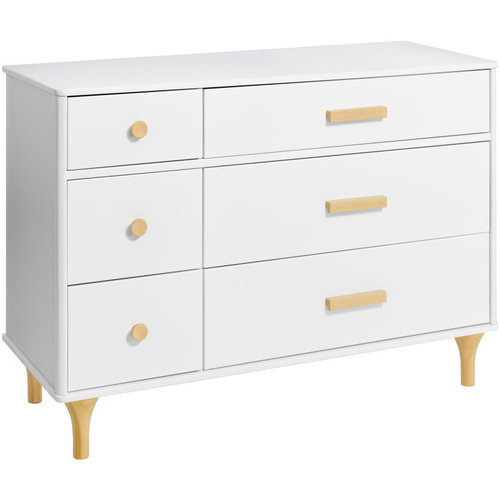 BABYLETTO
Babyletto Lolly 6-Drawer Double Dresser in White/Natural
One little babe…so much stuff! The babyletto Lolly 6-Drawer Double Dresser can store it all!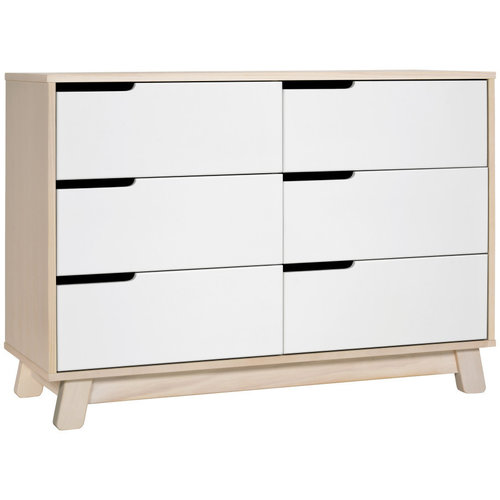 BABYLETTO
Babyletto Hudson 6-Drawer Double Dresser In Washed Natural and White
Available December 2020. So many onesies, so little time… the Babyletto Hudson 6-Drawer Double Dresser is here to help! An upgrade from our best-selling dresser, this six drawer version arrives fully assembled, ready out of the box to keep your babe's wa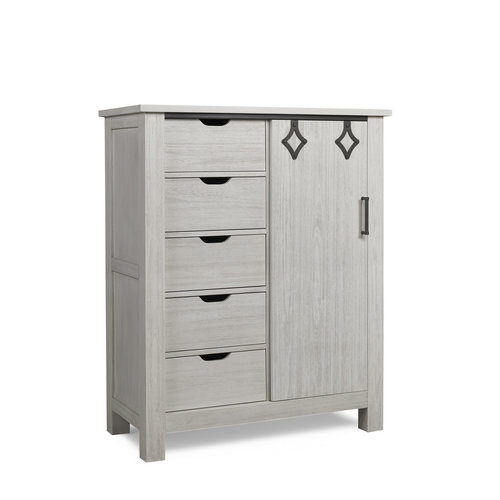 DOLCE BABI
Dolci Babi Lucca Chifforobe Seashell
The Dolce Babi Lucca Chifforobe features a sliding door that reveals either 5 drawers or shelves with plenty of storage. Keep your little one's clothes and essentials in their nursery or watch it grow into their first big-kid room.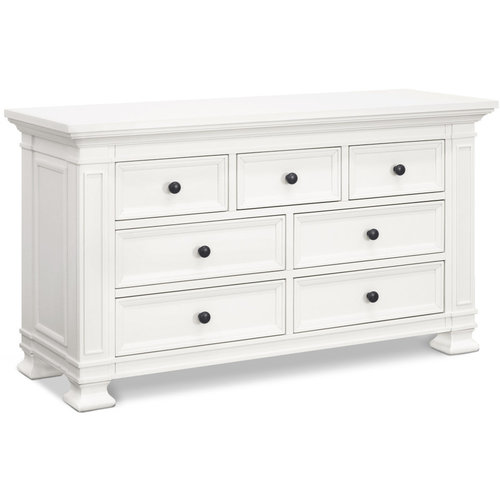 FRANKLIN & BEN
Franklin & Ben Tillen Classic Double Wide Dresser in Warm White
The Classic Double-Wide Dresser is designed to pair with the Tillen 4-in-1 Crib - mirroring its recessed details, molding, and luxurious footprint. Four spacious drawers on bottom provide ample storage space, while three top drawers provide added organiza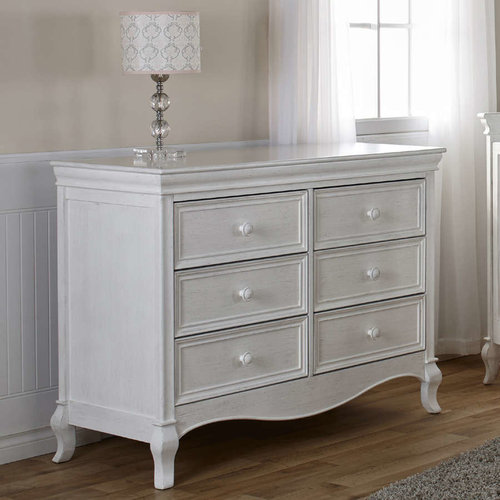 PALI
Pali Diamante Double Dresser in Vintage White
Diamante [dja'mante], the word for diamond in Italian, is also the name of a tiny town tucked along the Italian coastline that shines like a diamond on the edge of the sea.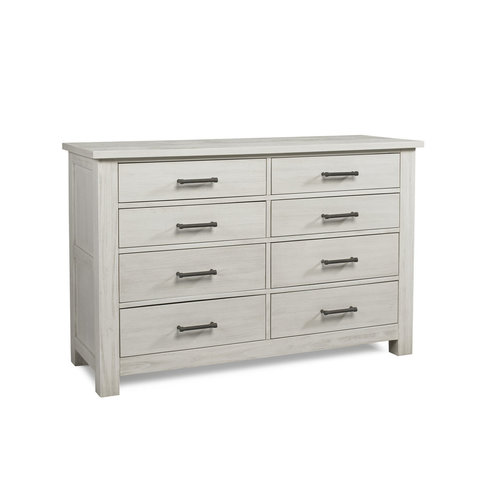 DOLCE BABI
Dolce Babi Lucca 8 Drawer Dresser Seashell
The Dolce Babi / Kids and Teens Lucca 8 Drawer Dresser provides ample storage and has self closing drawer glides to prevent from fingers getting pinched. It can also double as a changing station by adding the Universal Dresser Kit, then Hutch.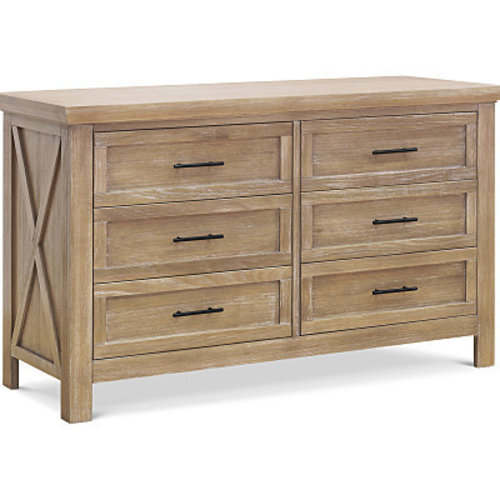 FRANKLIN & BEN
Franklin & Ben Emory Farmhouse 6-Drawer Double Dresser in Driftwood
The Emory Farmhouse 6-Drawer Dresser is the perfect companion to the Emory Farmhouse 4-in-1 Convertible Crib.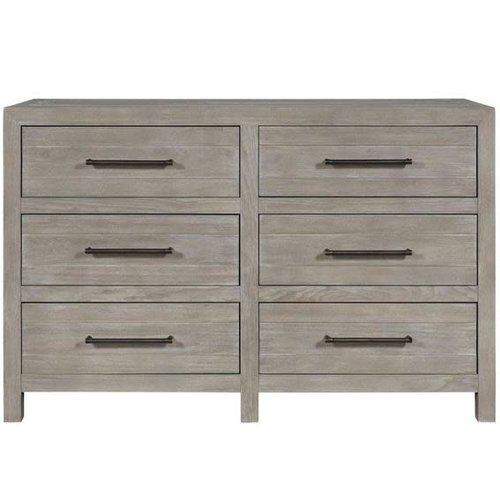 Smartstuff Scrimmage Drawer Dresser Greystone
Scrimmage puts the 'smart' in Smartstuff. Magnetized cushions, USB outlets, integrated nightlights and Safe Stop drawers create a collection that's at once fun for kids and functional for mom and dad. Relaxed and a bit weathered with an industrial touch,