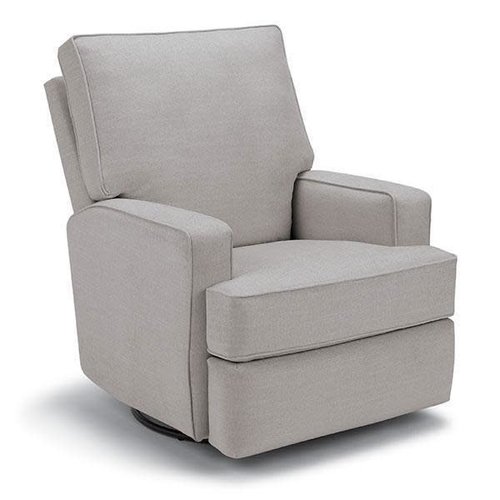 BEST CHAIRS
Best Chairs Kersey Swivel Glider
The Kersey swivel glider recliner is the ultimate in reclining comfort and versatility. Stylishly designed to appear as a club chair, the easy to use inside handle unveils the relaxing surprise.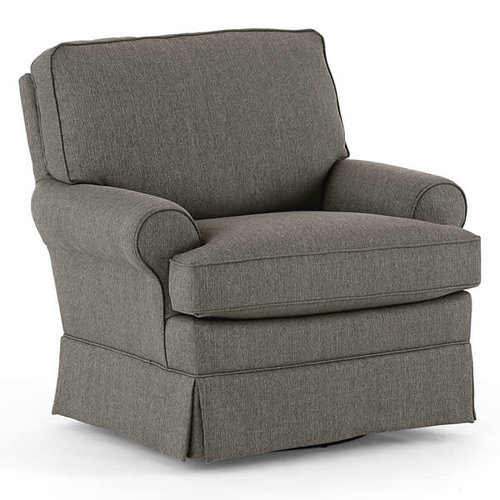 BEST CHAIRS
Best Chairs Quinn Swivel Glider
Quite possibly the most comfortable nursery swivel glider imaginable.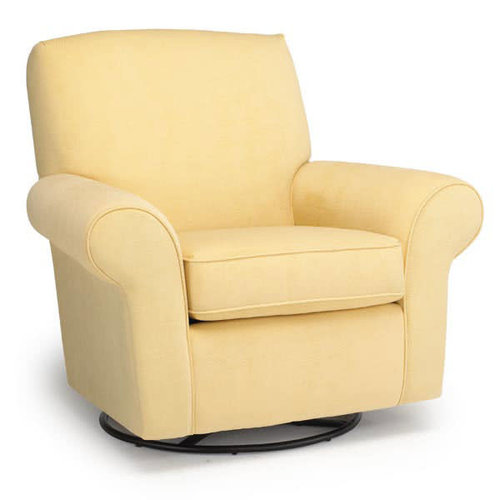 BEST CHAIRS
Best Chairs Mandy Swivel Glider
With a smooth, tight upholstered seat and back, this upholstered nursery chair features an easy-gliding base with an effortless swivel motion.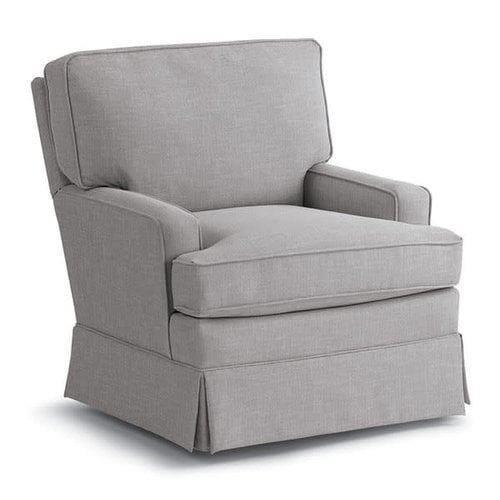 BEST CHAIRS
Best Chairs Rena Swivel Glider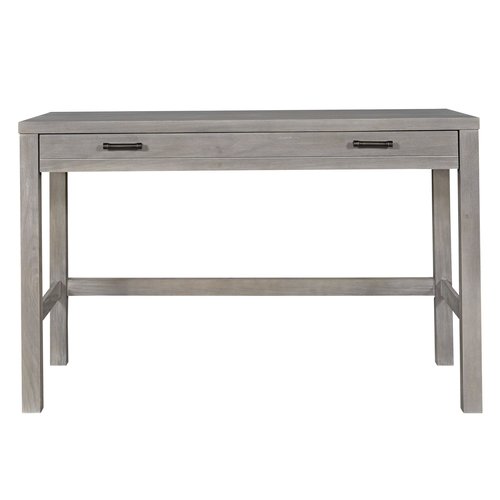 SMARTSTUFF FURNITURE
Smartstuff Scrimmage Desk Greystone
Scrimmage puts the 'smart' in Smartstuff. Magnetized cushions, USB outlets, integrated nightlights and Safe Stop drawers create a collection that's at once fun for kids and functional for mom and dad. Relaxed and a bit weathered with an industrial touch,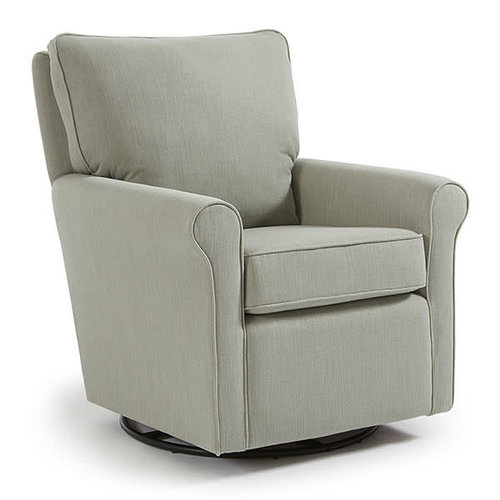 BEST CHAIRS
Best Chairs Kacey Swivel Glider
The selection of stylish fabric options will make you dizzy, while the comfort of the Kacey swivel gllider chair will make you doze off to sleep.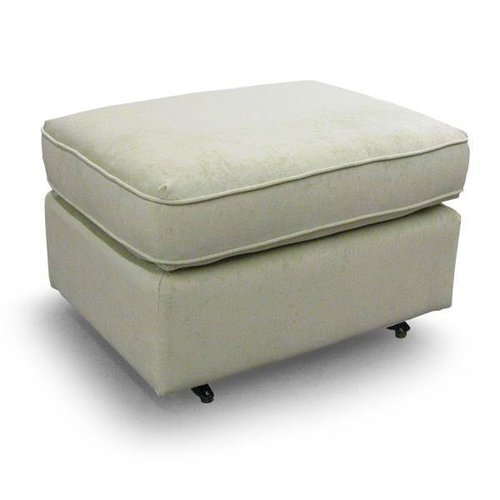 BEST CHAIRS
Best Chairs Kersey Gliding Ottoman
Matching ottoman for the Kersey Swivel Glider.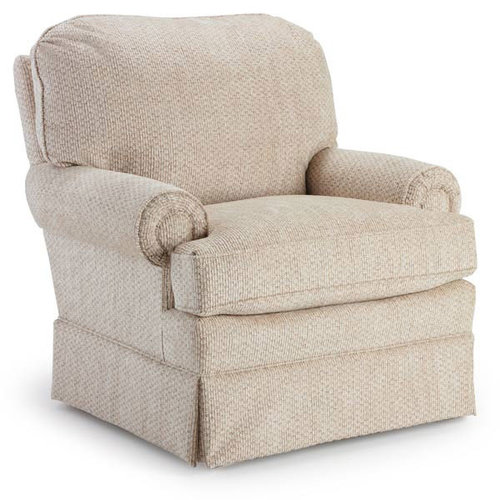 BEST CHAIRS
Best Chairs Braxton Swivel Glider
The Best Chairs Braxton Swivel Glider has a traditional club chair look, but moves effortlessly with the superior Leggett & Platt mechanism.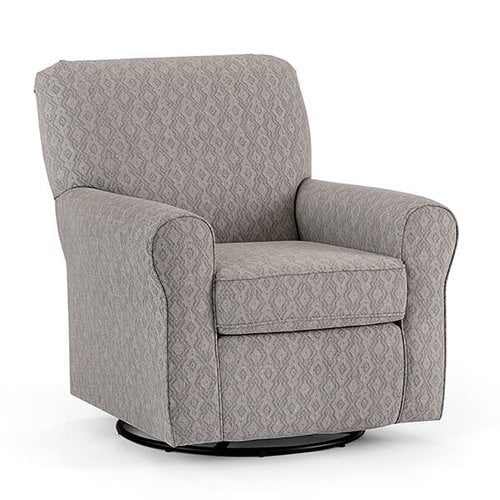 BEST CHAIRS
Best Chairs Hagen Swivel Glider
Cool and hip, today's generation would call this chair tight. Literally speaking, this nursery swivel glider is just that.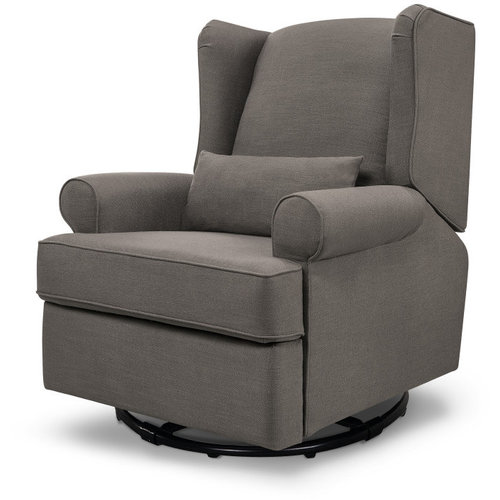 FRANKLIN & BEN
Franklin & Ben Tahoma Wingback Recliner in Stone Grey Linen
With a classy silhouette and graceful, winged back, the Tahoma Wingback Recliner is sure to add an air of luxury into your nursery space. Its smooth swivel and gliding motion allows you to rock your baby to sleep with ease, while its plush back and seat c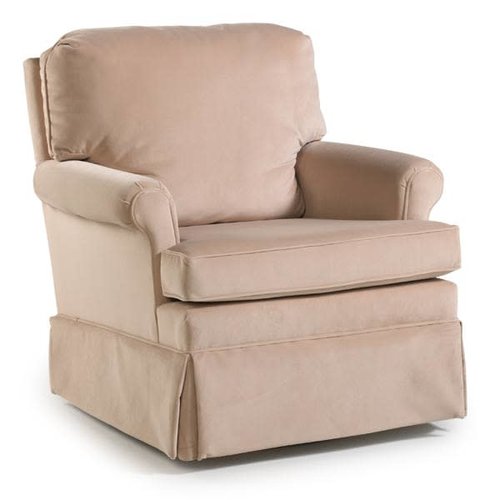 BEST CHAIRS
Best Chairs Patoka Swivel Glider
Small in size, but big in comfort. This nursery swivel glider is ideal for rooms trying to save space, but still allows you to spend those precious hours with your newborn.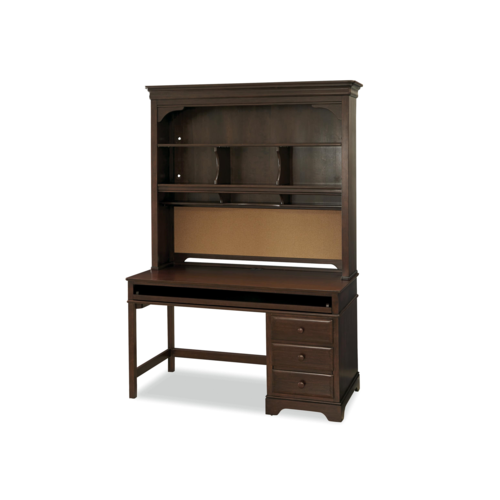 SMARTSTUFF FURNITURE
Smartstuff Classics 4.0 Complete Desk Cherry
The Smartstuff Furniture Classics 4.0 Desk has a Classic Cherry finish that will brighten any room. A charging station, a pullout tray for a keyboard, and a file drawer make this desk a cut above the rest.