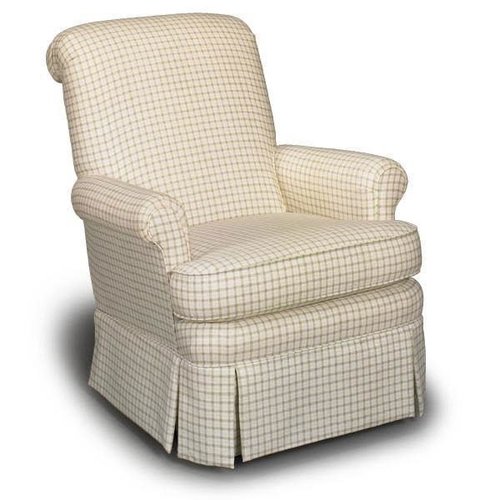 BEST CHAIRS
Best Chairs Nava Swivel Glider
The Best Chairs Nava Swivel Glider is built with a durable hardwood frame as all Best Chairs products, this model features a smooth, straight back with a slight roll at the top.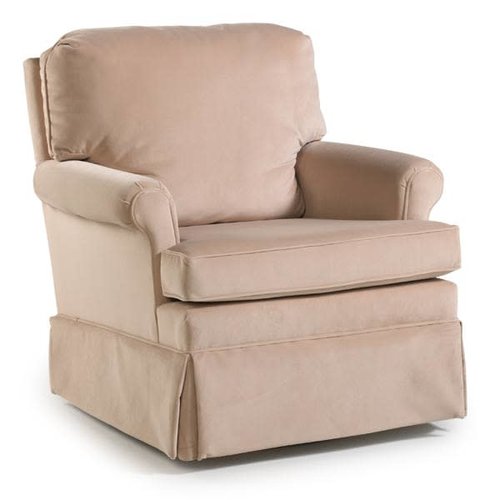 BEST CHAIRS
Best Chairs Patoka Swivel Glider
Small in size, but big in comfort. This nursery swivel glider is ideal for rooms trying to save space, but still allows you to spend those precious hours with your newborn.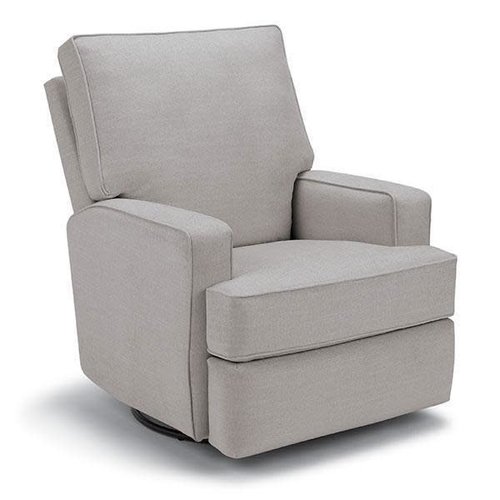 BEST CHAIRS
Best Chairs Kersey Swivel Glider
The Kersey swivel glider recliner is the ultimate in reclining comfort and versatility. Stylishly designed to appear as a club chair, the easy to use inside handle unveils the relaxing surprise.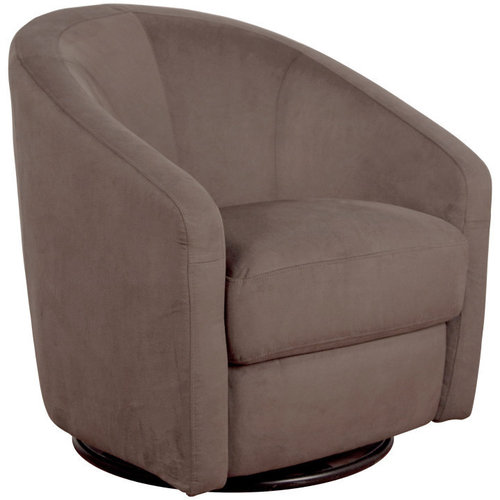 BABYLETTO
Babyletto Madison Swivel Glider In Slate Microsuede
Snuggle in and rock baby to sweet slumber with the sublime comfort of the Madison Swivel Glider. This soft and cozy glider's rounded back and spacious seat make for heavenly cuddling and story time.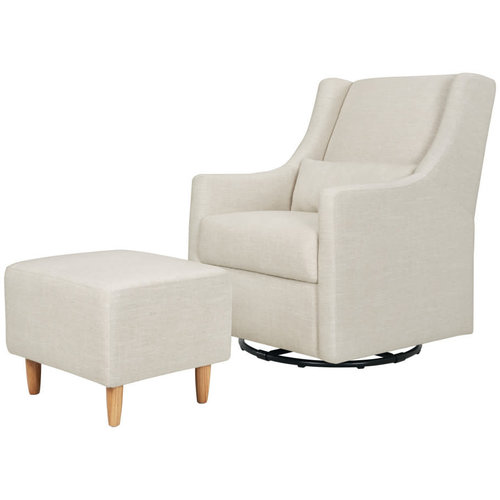 BABYLETTO
Babyletto Toco Swivel Glider and Ottoman in White Linen
Whether you want a stylish statement piece for your nursery, or comfy, practical seating for the home, the Toco Swivel Glider and Ottoman set has you covered!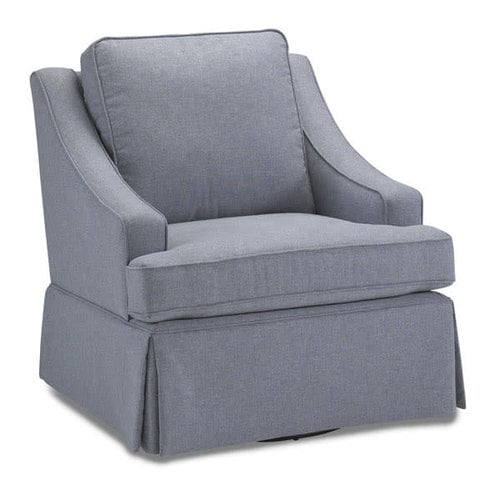 BEST CHAIRS
Best Chairs Ayla Swivel Glider
The Ayla swivel glider from Best Chairs Storytime Series offers unique styling details, while still offering comfort and relaxation.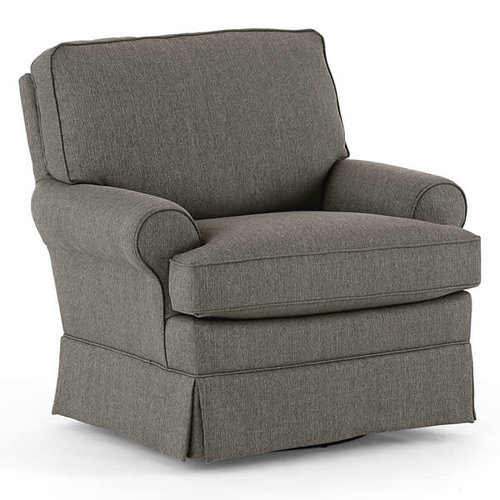 BEST CHAIRS
Best Chairs Quinn Swivel Glider
Quite possibly the most comfortable nursery swivel glider imaginable.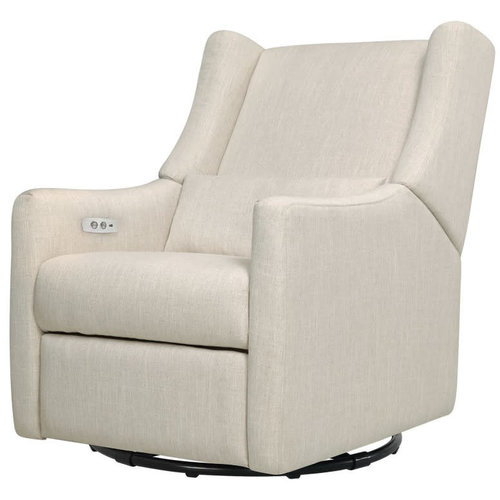 BABYLETTO
Babyletto Kiwi Glider Recliner with Electronic Control and USB in White Linen
The wingback-style Kiwi Glider Recliner takes the phrase "rest and recharge" to a whole new level with its built-in USB port, smooth swivel motion and effortless back and forth gliding.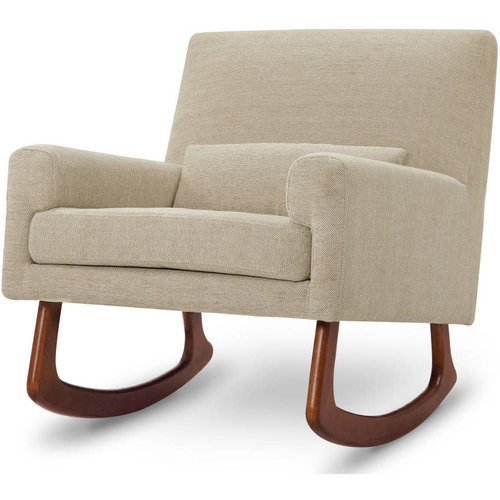 NURSERY WORKS
Nursery Works Sleepytime Rocker
The well-balanced Sleepytime Rocker is lightly padded and finely upholstered with a fitted back using a crisp and rich polyester, linen and viscose blend.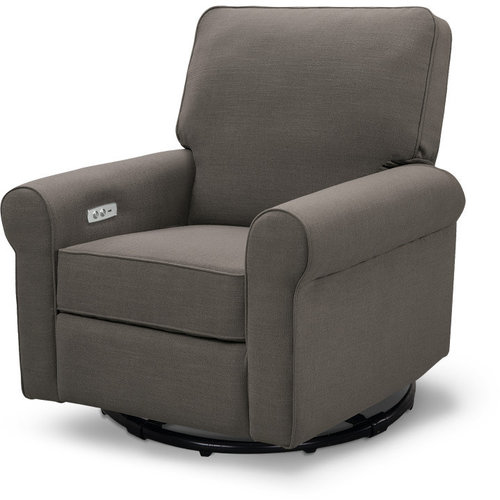 FRANKLIN & BEN
Franklin & Ben Monroe Pillowback Power Recliner in Stone Grey Linen
The Monroe Pillowback Power Recliner introduces traditional style with all the comforts of modern technology. With plush arm rests and a soft pillowback, it provides a restful retreat through day and night. With the Monroe's electronic reclining mechanism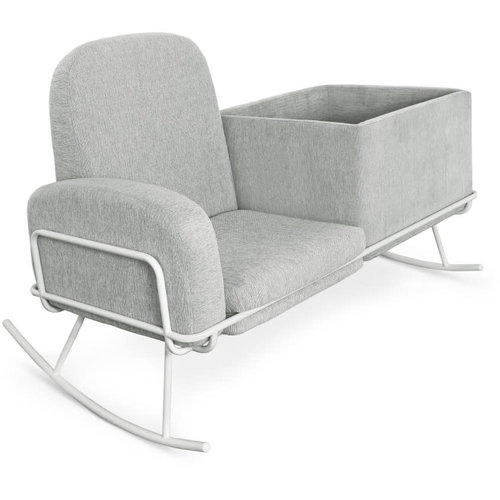 NURSERY WORKS
Nursery Works Ami Rocker
Interplay between soft, rounded wool cushions and molded powder-coated tubular steel framing balance each other, creating a streamlined finish.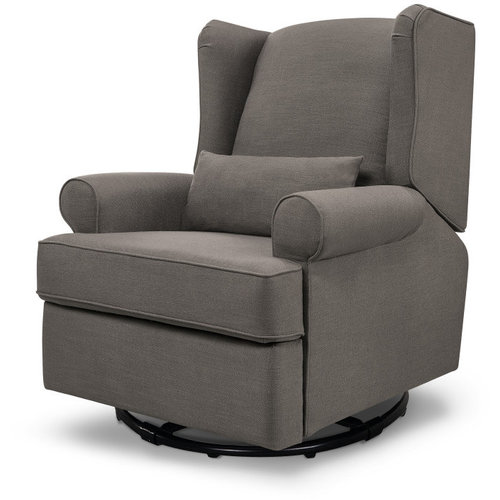 FRANKLIN & BEN
Franklin & Ben Tahoma Wingback Recliner in Stone Grey Linen
With a classy silhouette and graceful, winged back, the Tahoma Wingback Recliner is sure to add an air of luxury into your nursery space. Its smooth swivel and gliding motion allows you to rock your baby to sleep with ease, while its plush back and seat c