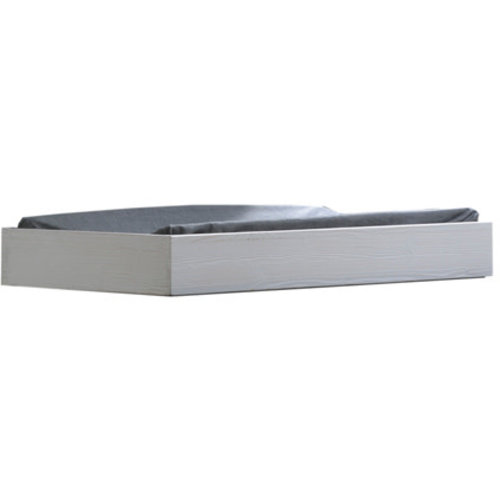 NATART
Natart Rustico Changing Tray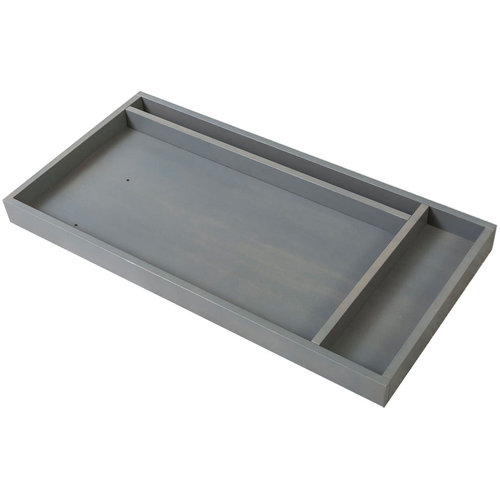 SILVA
Silva Jackson Adjustable Changing Tray
Article code
PSP-ACT-JA-FL
The Adjustable changing tray is designed to maximize changing station safety.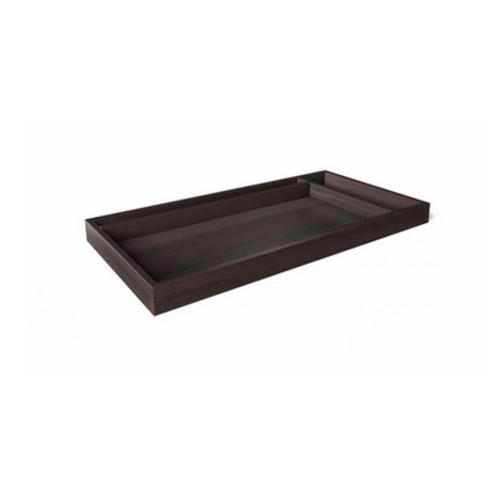 ROMINA
Romina Adjustible Changing tray
The Adjustable changing tray can be used on top of most dressers and baby-stations. The tray has raised sides for keeping the baby safe and sound, and each tray comes complete with an attachment kit. Always secure the changing table to the top of the dres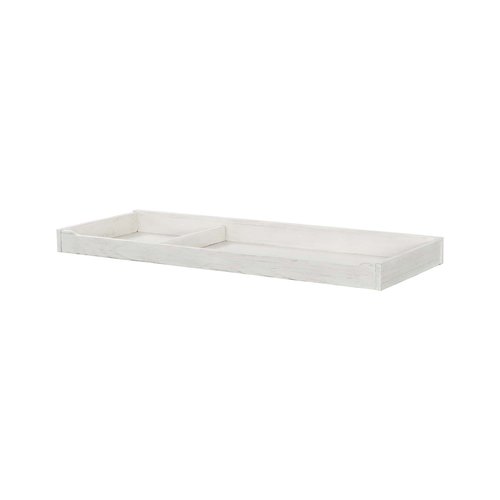 WESTWOOD
Westwood Olivia Changer Top in Brushed White
The Olivia collection's vintage styling creates an elegant yet youthful look
for your child's room. Intricate spindle and sturdy molding details give a
timeless look throughout each piece.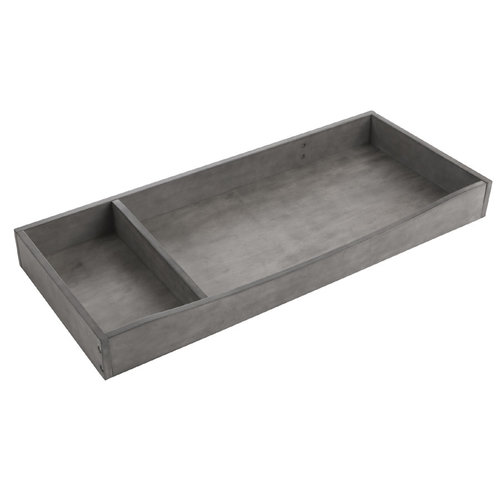 PALI
Pali Universal Changing tray
* Changing Tray 46 x 19.5 x 5
Please note that the height of the Changing Tray in Granite and Vintage White is 3".
Changing Tray internal dimensions:
Pad area: 34" x 17.50". Storage area: 9.75" x 17.50".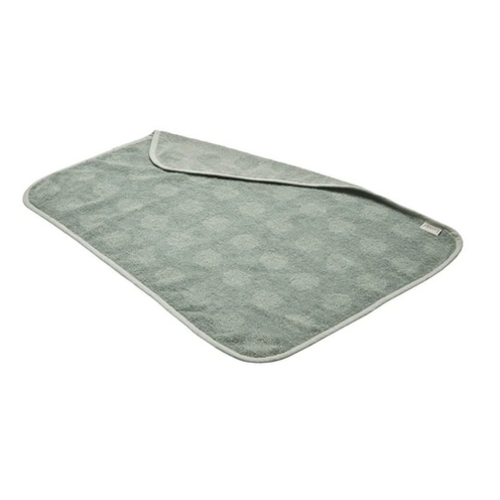 TULIP
Matty Topper
The topper, from the Matty collection, can be used on your Matty changing mat and is made of soft organic cotton terry. This way your little one will be comfortable while changing, but can also be used as a towel.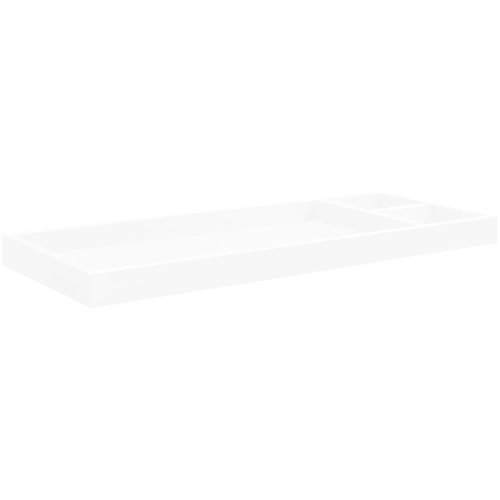 BABYLETTO
Babyletto Universal Wide Changing Tray
Make changing your baby at home easier with this Universal Wide Removable Changing Tray. Sized right to accomodate most standard changing pads, it features a side storage compartment and fits on most double dressers and tables.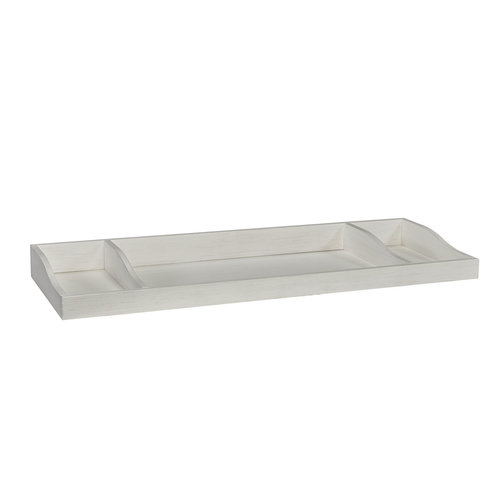 Dolce Babi Lucca Dressing Kit Weathered Seashell
Easily change your Dolce Babi Lucca 8 Drawer Dresser into a functional changing station. Its middle section is made to fit a changing pad (not included) and its side sections for keeping changing essentials within reach.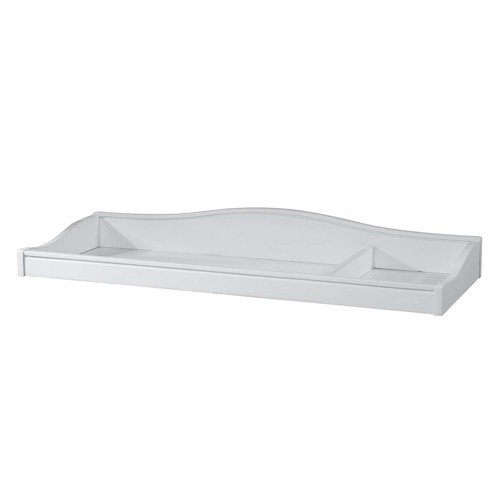 STELLA-BABY
Stella Baby and Child Athena Changer Tray in Belgium Cream
The Athena Changer rests on top of the Athena Dresser to create a convenient and beautiful changing station.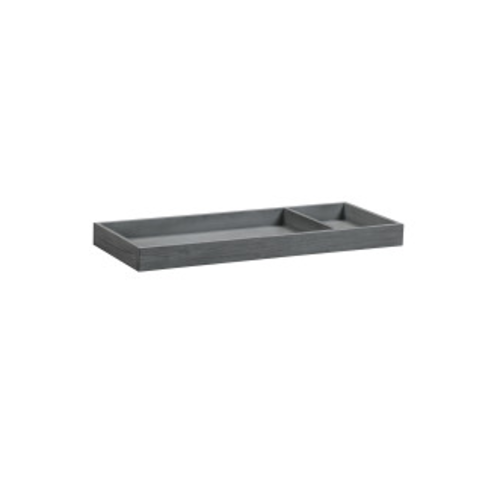 FRANKLIN & BEN
Universal Wide Removable Changing Tray in Weathered Charcoal
Franklin & Ben Universal fit, convert most standard double-dressers and table tops into a changing area for your baby
Tray includes smaller compartment and safety brackets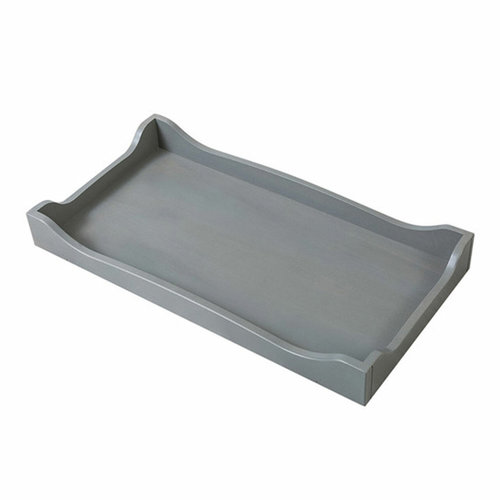 ROMINA
Romina Changing Tray- Scalloped Edge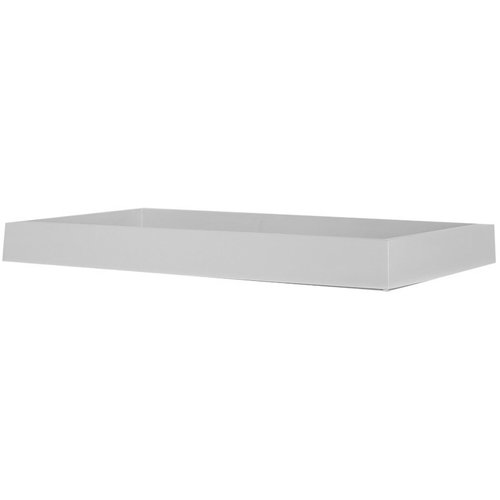 NEWPORT COTTAGES
Newport Cottages Uptown Changing Tray
Article code
UPT-9920-Chocolate Stain