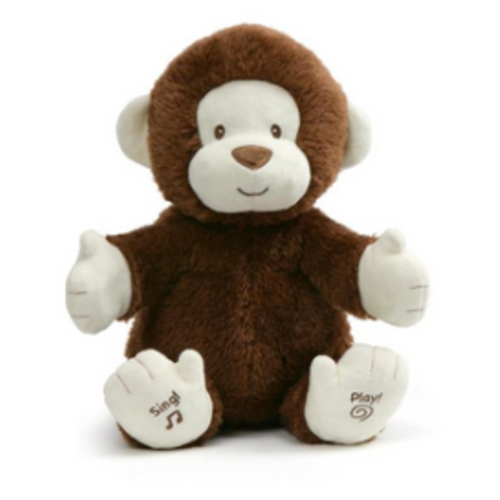 GUND
Animated Clappy the Monkey
Clappy will entertain your little one!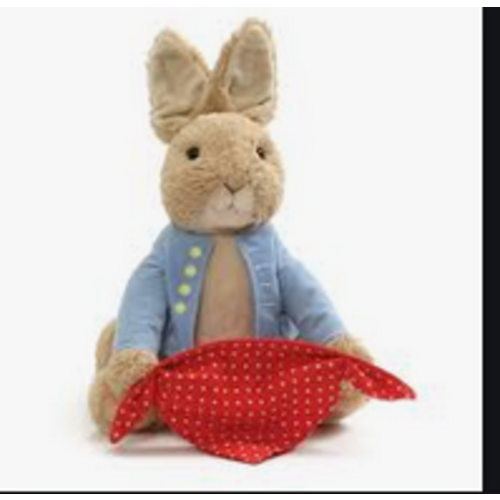 GUND
Animated Peek a boo Peter Rabbit
Peter speaks & raises his arms for an interactive game of peek-a-boo. A handkerchief provides extra tactile sensation for baby. 3 AA batteries included.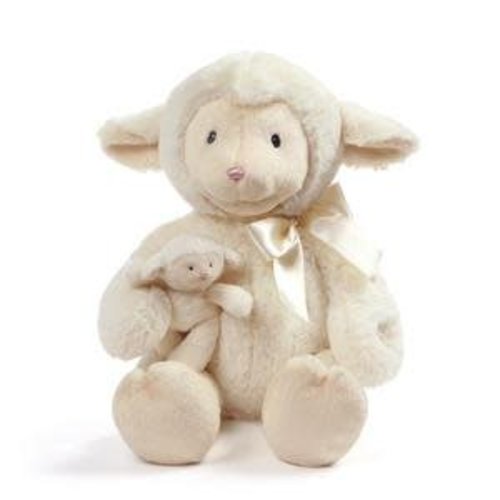 GUND
Animated Nursery Time Lamb
Recites one of six different phrases while animated arms and mouth recreate peek-a-boo game
Satin-accented blanket provides additional tactile sensation for baby
Surface-washable
Ages 0+
11.5 inch height (29 cm)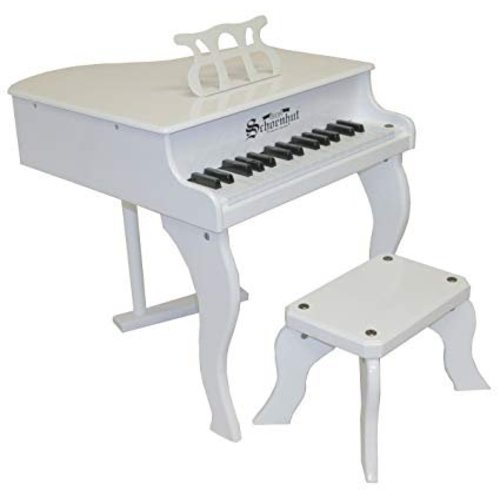 SCHOENHUT
Fancy Baby Grand Piano White
Schoenhut Fancy Baby Grand Piano 30-Key WHITE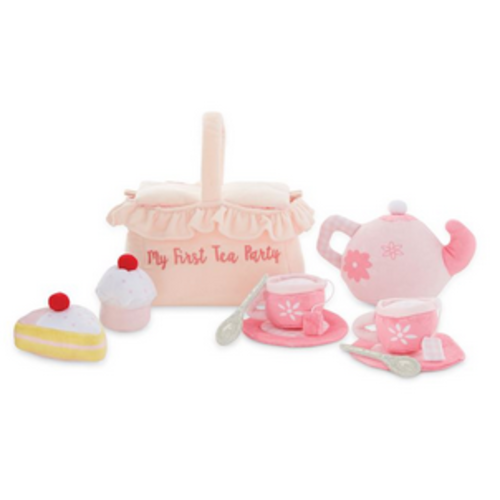 MUDPIE
My First Tea party Set
GUND
My First Purse Playset
Colorful pink plush purse with touch and close fasteners for secure storage
Five-piece playset includes: purse, a compact with a mirror, a crinkling credit card, crinkling keys, and a plush cell phone sound toy
Embroidered details for safety
Surface-wa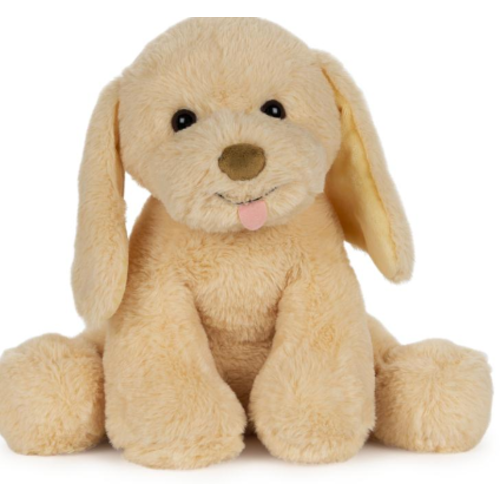 GUND
Gund My Pet Puddles
Give Puddles a pat to feel him come alive in your arms with head and tail movements and soft yips that activate at the gentle touch of his super-soft plush. Tap his nose for an extra cute surprise!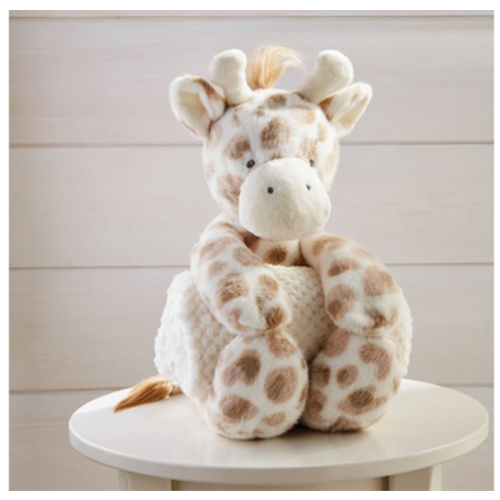 MUDPIE
Mudpie Giraffe Plush with Blanket
2-piece set. Faux fur plush with embroidered facial features arrives with rolled fleece blanket.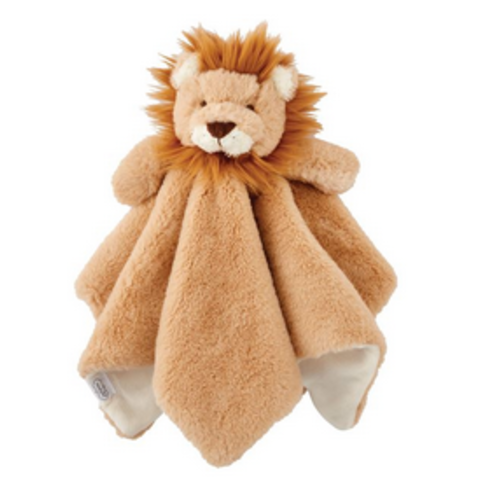 MUDPIE
Mudpie Lion Plush Woobie
Faux fur plush woobie features embroidery detail and flat minky skirt lining.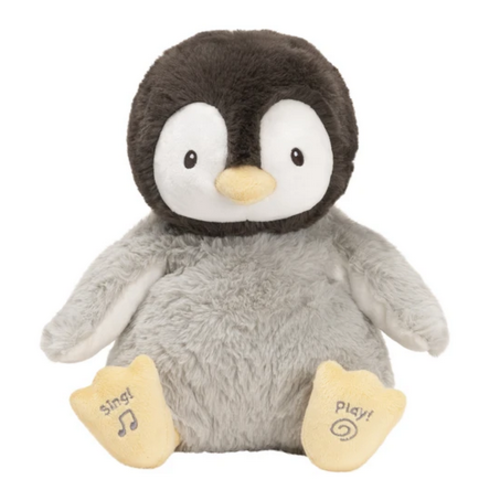 GUND
Gund Animated Kissy the Penguin
Animated Kissy the Penguin, blows kisses!!!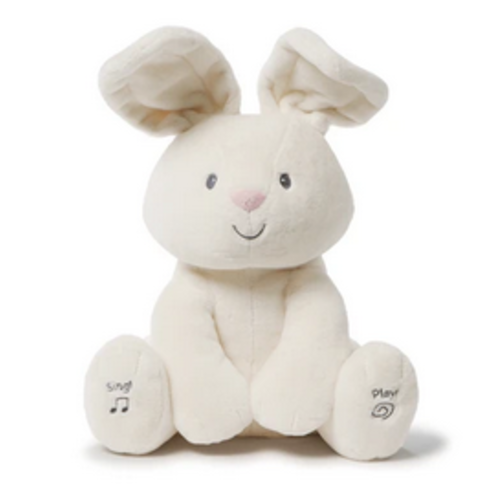 GUND
Animated Flora
Hello, baby! Peek-a-boo is most fun with you! Flora the Bunny is an adorable singing animated plush with two different play modes. Press the left foot to play an interactive game of peek-a-boo, and the right to hear the song Do Your Ears Hang Low in a cut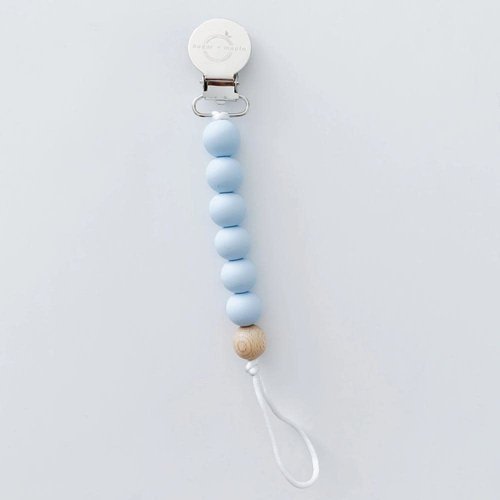 SUGAR + MAPLE
Sugar + Maple Pacifier & Teether Clip - Silicone with 1 Beechwood Bead
Keep your little one's pacifier, teether, or security blankie close at hand with this picture-worthy silicone pacifier clip.