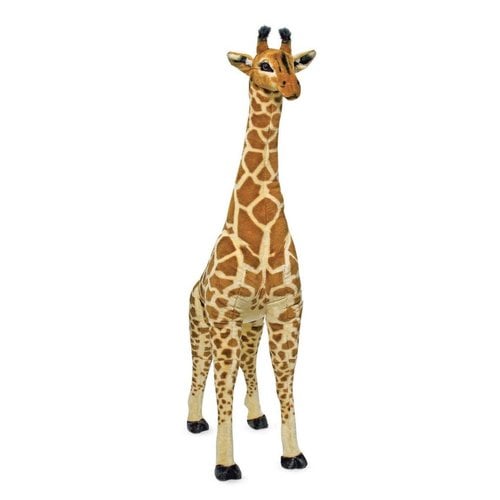 GIRAFFE GIANT STUFFED ANIMAL
Over four feet tall, this gentle giant brings a touch of the exotic into any environment. The perfect accessory in a nursery, this eye-catching giraffe is a great addition to any décor! Attention to authentic details and excellent quality construction mak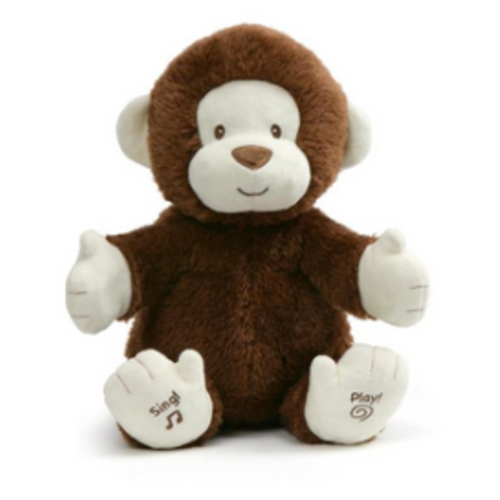 GUND
Animated Clappy the Monkey
Clappy will entertain your little one!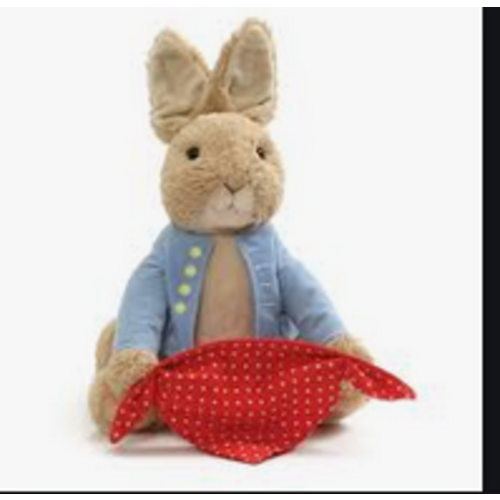 GUND
Animated Peek a boo Peter Rabbit
Peter speaks & raises his arms for an interactive game of peek-a-boo. A handkerchief provides extra tactile sensation for baby. 3 AA batteries included.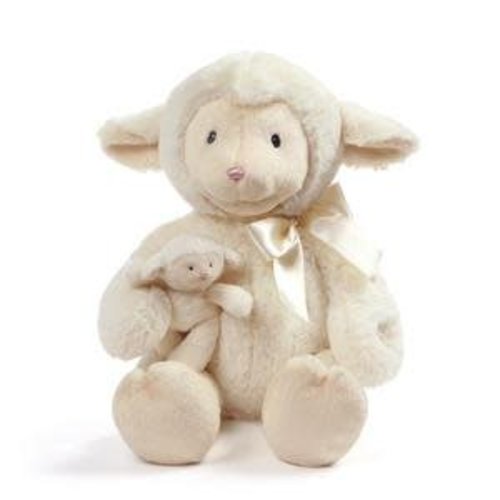 GUND
Animated Nursery Time Lamb
Recites one of six different phrases while animated arms and mouth recreate peek-a-boo game
Satin-accented blanket provides additional tactile sensation for baby
Surface-washable
Ages 0+
11.5 inch height (29 cm)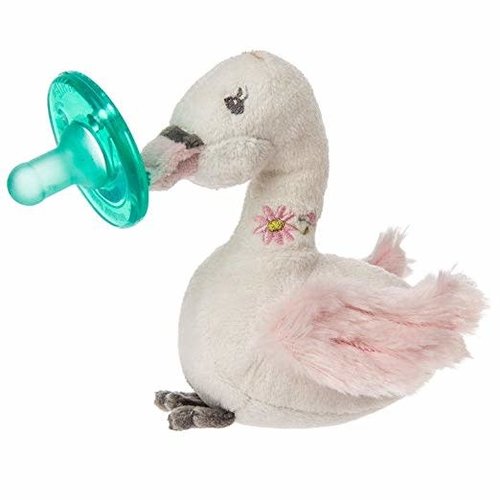 MARY MEYER
Mary Meyer Wubbanub Swan
It's the little touches that are big with Itsy Glitzy. Each character includes a touch of gold metallic and quiet colors that look soft and feel softer.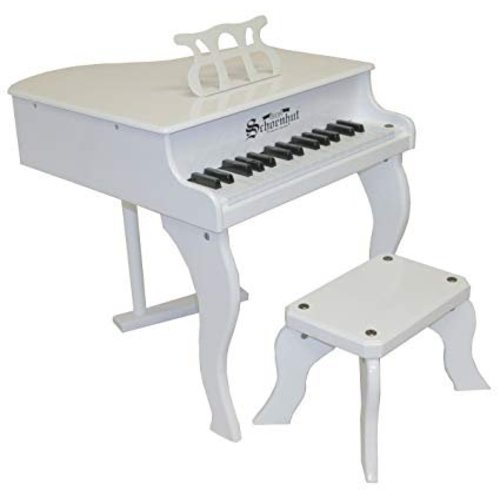 SCHOENHUT
Fancy Baby Grand Piano White
Schoenhut Fancy Baby Grand Piano 30-Key WHITE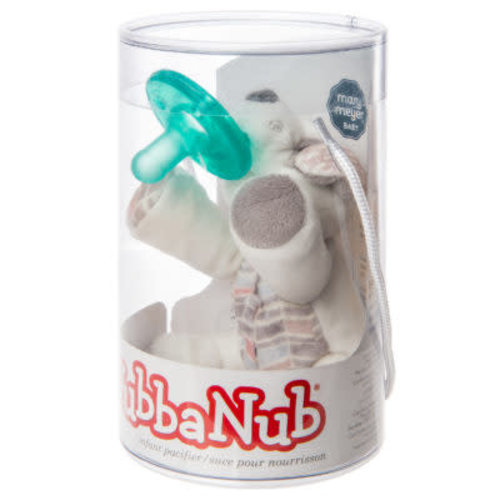 MARY MEYER
Mary Meyer Wubbanub Decco Puppy
WubbaNub with sewn in Soothie brand pacifier. WubbaNub infant pacifiers have become almost a necessity for all new moms. Plush animal makes it easy for baby to grasp and manipulate the pacifier.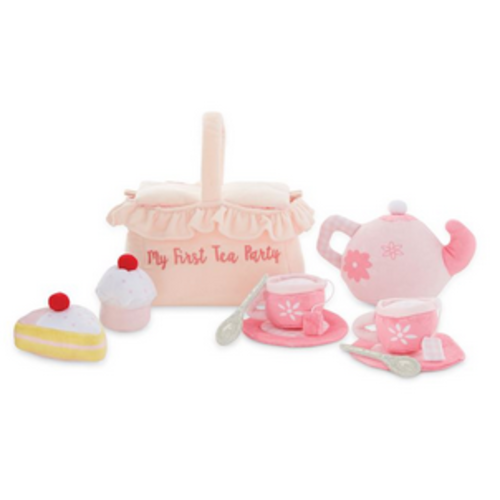 MUDPIE
My First Tea party Set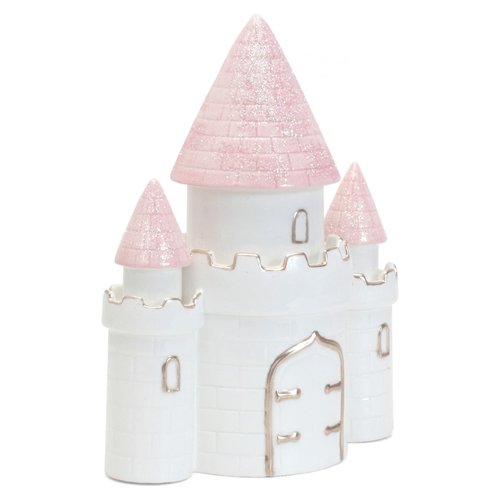 CHILD TO CHERISH
Chloe's Dream Big Castle Bank
Ceramic bank fit for a princess features an elegant castle with shimmering glitter and golden accents, letting her store her savings in style.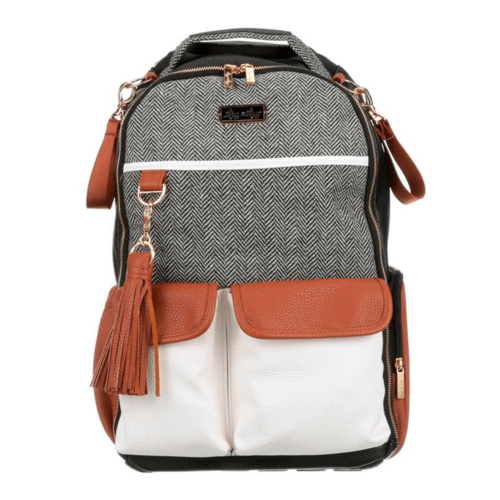 ITZY RITZY
Itzy Ritzy Coffee & Cream Boss Diper Bag Backpack
The ultimate diaper bag backpack! Our Boss Backpack is made from 100% vegan leather and with 17 total pockets, coordinating stroller straps and a free changing pad, this backpack will make you look like the chic Boss that you are.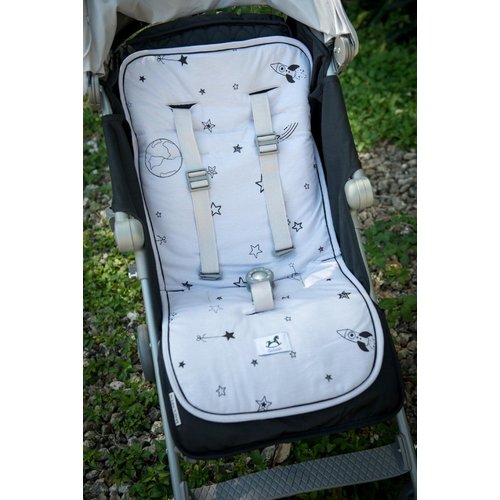 Gootoosh Stroller Liner Blue
Our stroller liner pad for stroller provide the perfect solution for going outside with your little one. The liner mat is custom-made for stroller and car seat, with a special softness to ensure maximum comfort and a sweat-free, clean seat for your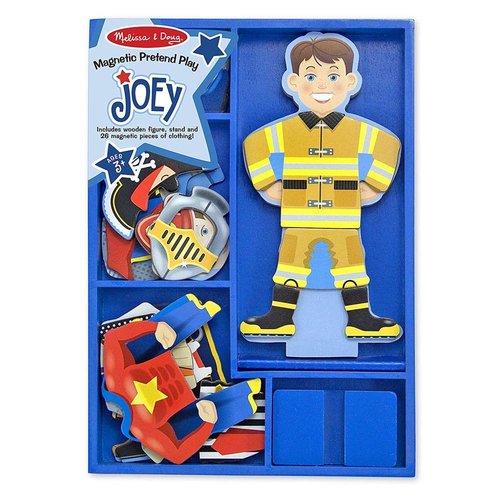 Magnetic Pretend Play Joey
Melissa & Doug Joey Magnetic Dress-Up Set, Pretend Play, 6 Outfits, Encourages Creativity, 26 Magnetic Pieces, 11.6" H x 8.65" W x 1.05" L