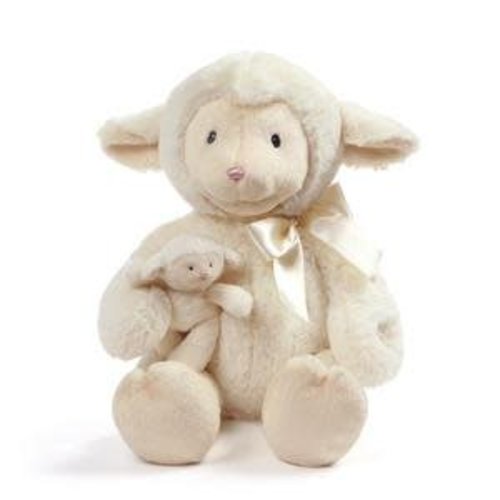 GUND
Animated Nursery Time Lamb
Recites one of six different phrases while animated arms and mouth recreate peek-a-boo game
Satin-accented blanket provides additional tactile sensation for baby
Surface-washable
Ages 0+
11.5 inch height (29 cm)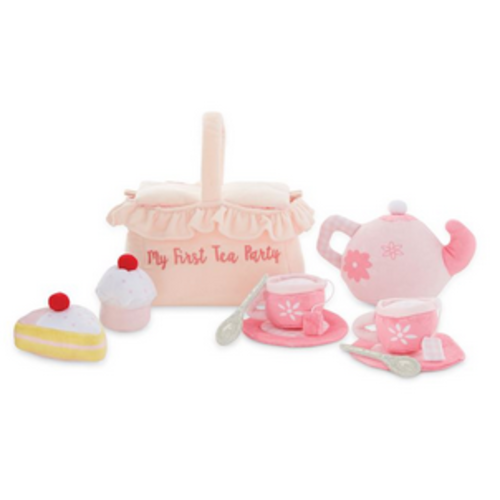 MUDPIE
My First Tea party Set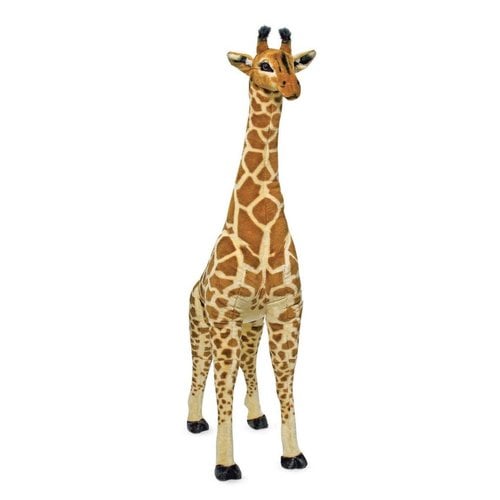 GIRAFFE GIANT STUFFED ANIMAL
Over four feet tall, this gentle giant brings a touch of the exotic into any environment. The perfect accessory in a nursery, this eye-catching giraffe is a great addition to any décor! Attention to authentic details and excellent quality construction mak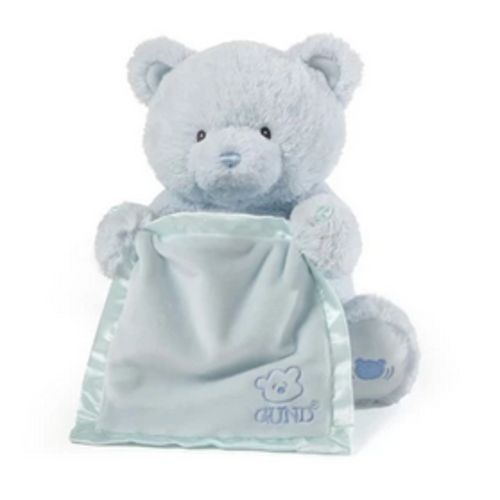 GUND
Peek A-Boo My First Teddy-Blue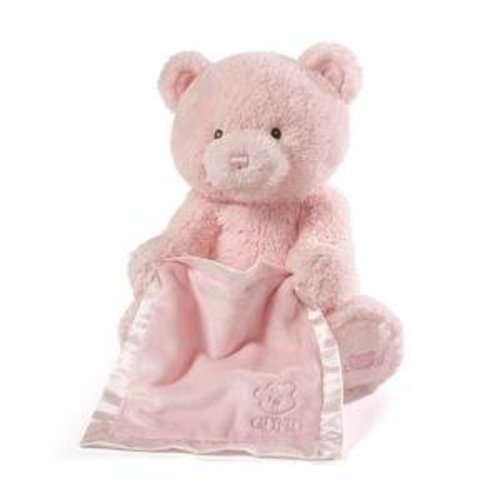 GUND
Peek A-Boo My First Teddy Pink
Article code
028399101177
Pink Peek-A-Boo animated teddy bear
Recites one of six different phrases while animated arms and mouth recreate peek-a-boo game
Satin-accented blanket provides additional tactile sensation for baby
Surface-washable; Ages 0+
11.5 inch height (29cm)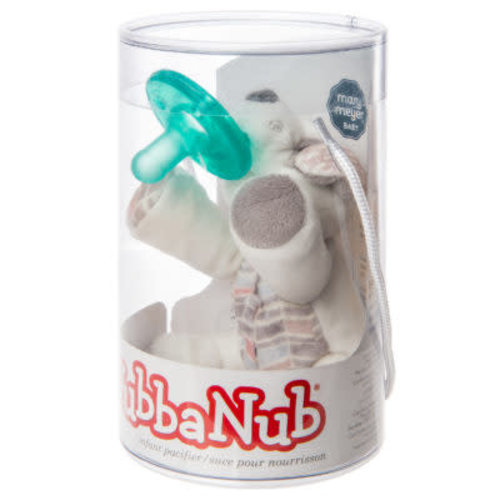 MARY MEYER
Mary Meyer Wubbanub Decco Puppy
WubbaNub with sewn in Soothie brand pacifier. WubbaNub infant pacifiers have become almost a necessity for all new moms. Plush animal makes it easy for baby to grasp and manipulate the pacifier.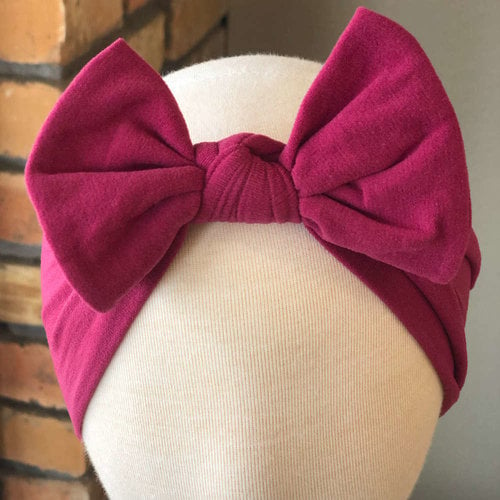 SUGAR + MAPLE
Sugar + Maple Baby Classic Bow Headband
This buttery soft, simple bow style headband is a darling accessory for every day and every photo. It's the ideal headband for those memorable newborn photos but is also stretchy enough to grow with your baby and provide a comfortable fit.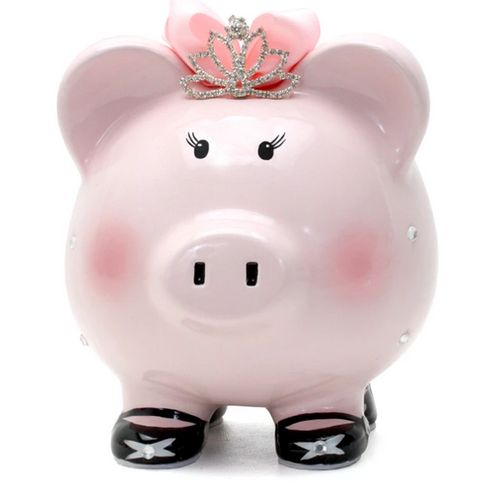 CHILD TO CHERISH
Princess Pig
All of our banks are made from only the highest quality ceramic, known as dolomite, for increased durability. They feature a base that is deep glazed, insuring that this essential color doesn't wear off with repeated handling. To finish things off, we add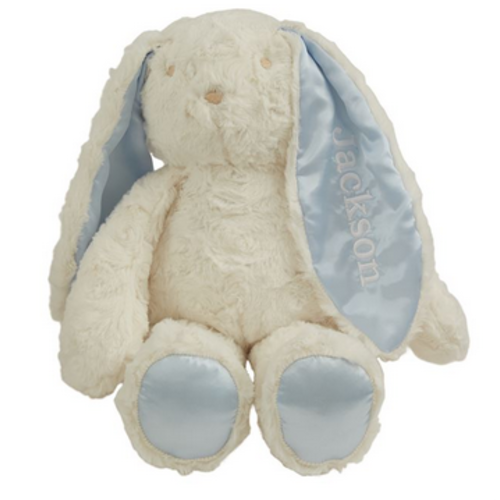 MUDPIE
Blue Plush Minky Bunny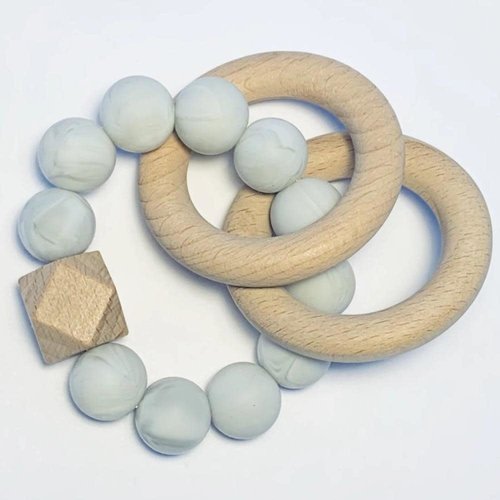 SUGAR + MAPLE
Sugar + Maple Silicone & Beechwood Teether 2-Ring
a ring of smooth silicone teething beads give your teething baby options for texture and shape based on what feels best to his or her gums at the moment.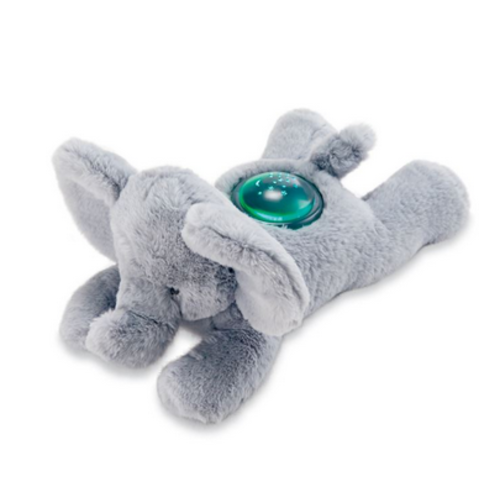 MUDPIE
Light-Up Plush Elephant
Battery powered faux elephant with multi-color LED projector creates a calming starry sky display on nursery ceiling or walls with soothing lullaby music. 30 minute duration. Batteries not included.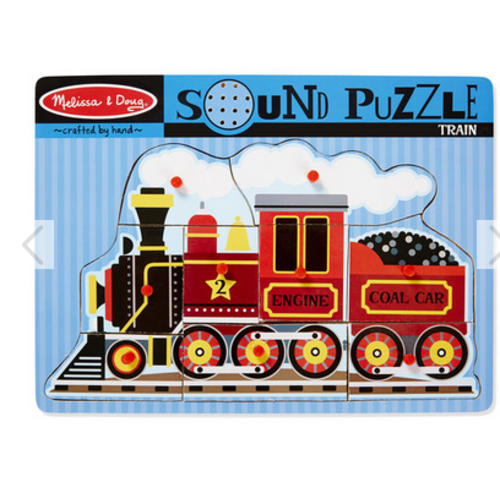 TRAIN SOUND PUZZLE
Melissa & Doug Train Sound Puzzle - Wooden Puzzle With Sound Effects (9 pcs)