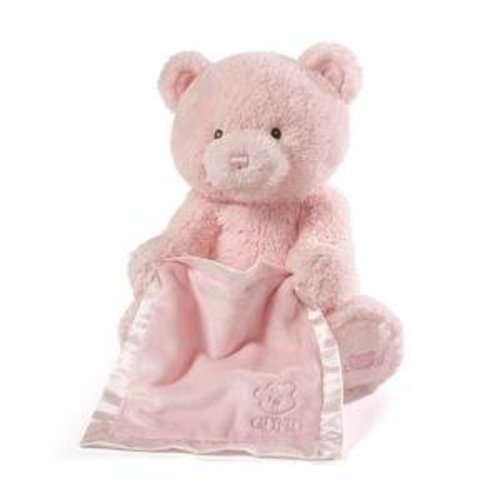 GUND
Peek A-Boo My First Teddy Pink
Article code
028399101177
Pink Peek-A-Boo animated teddy bear
Recites one of six different phrases while animated arms and mouth recreate peek-a-boo game
Satin-accented blanket provides additional tactile sensation for baby
Surface-washable; Ages 0+
11.5 inch height (29cm)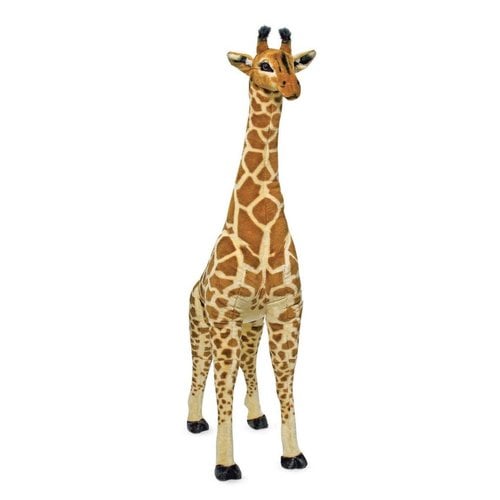 MELISSA & DOUG
GIRAFFE GIANT STUFFED ANIMAL
Over four feet tall, this gentle giant brings a touch of the exotic into any environment. The perfect accessory in a nursery, this eye-catching giraffe is a great addition to any décor! Attention to authentic details and excellent quality construction mak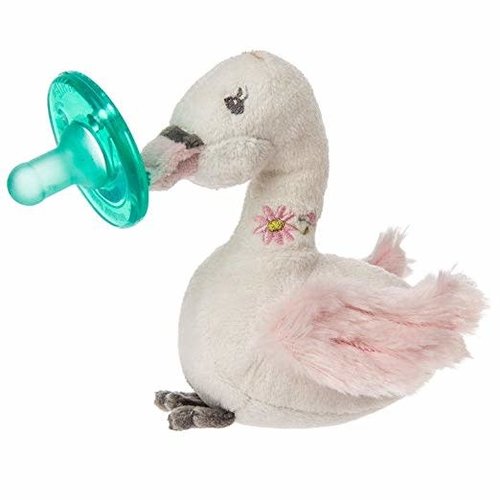 MARY MEYER
Mary Meyer Wubbanub Swan
It's the little touches that are big with Itsy Glitzy. Each character includes a touch of gold metallic and quiet colors that look soft and feel softer.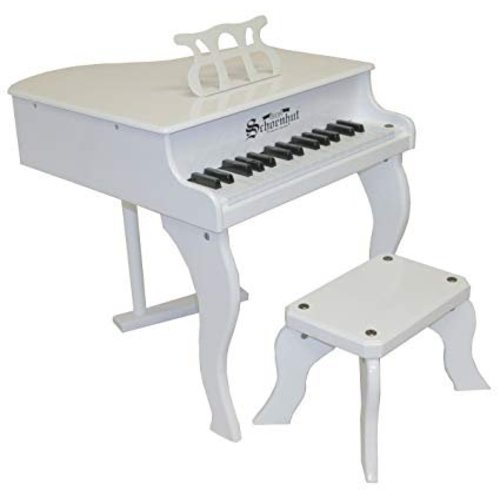 SCHOENHUT
Fancy Baby Grand Piano White
Schoenhut Fancy Baby Grand Piano 30-Key WHITE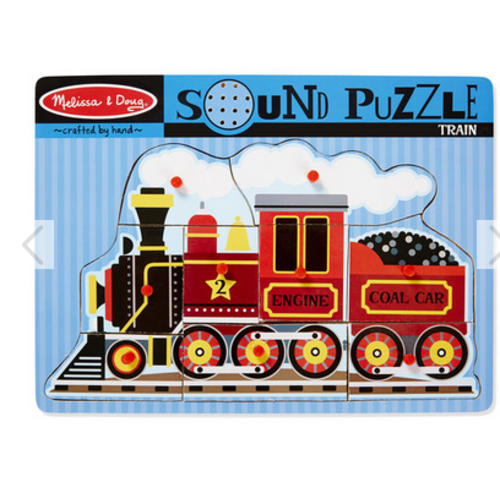 MELISSA & DOUG
TRAIN SOUND PUZZLE
Melissa & Doug Train Sound Puzzle - Wooden Puzzle With Sound Effects (9 pcs)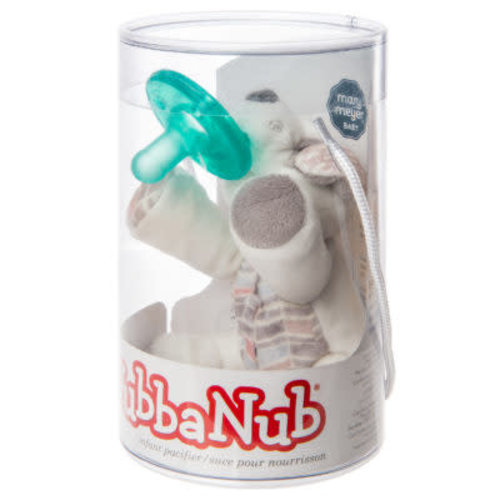 MARY MEYER
Mary Meyer Wubbanub Decco Puppy
WubbaNub with sewn in Soothie brand pacifier. WubbaNub infant pacifiers have become almost a necessity for all new moms. Plush animal makes it easy for baby to grasp and manipulate the pacifier.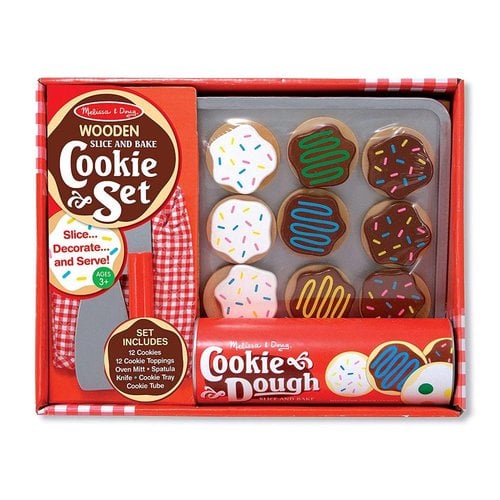 MELISSA & DOUG
Slice and Bake Cookie Set
Melissa & Doug Slice-and-Bake Wooden Cookie Play Food Set, Pretend Play, Materials, 28 Pieces, 10.5" H x 13.5" W x 3.25" L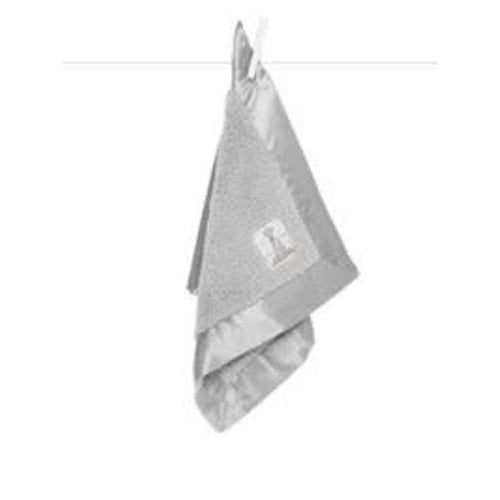 Little Giraffe
Chenille Blanky Silver 14" x 14"
This mini version of our Chenille Blanket is a classic favorite! Our super snuggly Chenille is framed in coordinating satin making it soft and irresistible. Take it everywhere!14" x 14"
ITZY RITZY
Itzy Ritzy Cactus Silicone Teether
Sore gums are no match for our adorably-shaped silicone teethers! Itzy Ritzy teethers are safe on baby's gums and the open design makes them easy for small hands to grasp. They have texture on one side to massage sore gums and provide relief to emerging t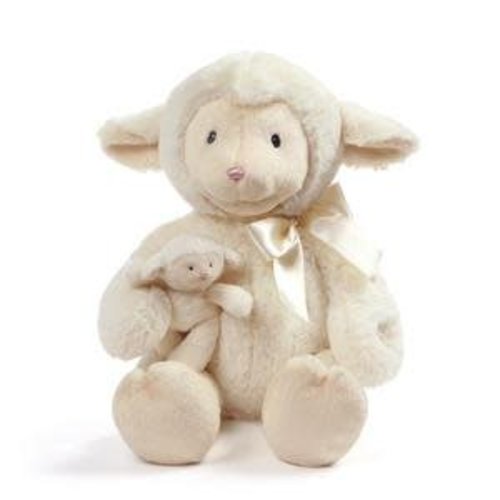 GUND
Animated Nursery Time Lamb
Recites one of six different phrases while animated arms and mouth recreate peek-a-boo game
Satin-accented blanket provides additional tactile sensation for baby
Surface-washable
Ages 0+
11.5 inch height (29 cm)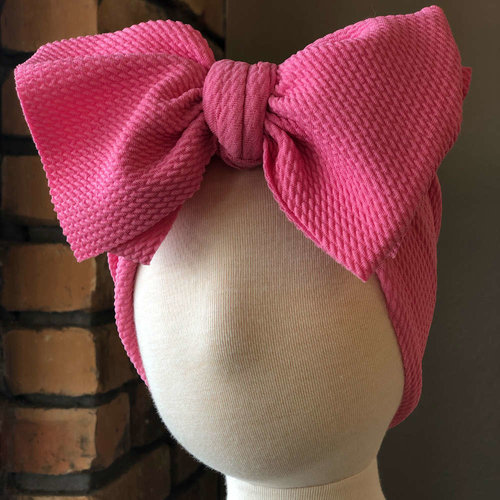 Sugar + Maple
Sugar + Maple Baby Headwrap
This buttery soft, big bow style headwrap is the picture-perfect accessory for every baby girl. The stretchy band allows for a comfortable fit even as your little one grows.
GUND
My First Purse Playset
Colorful pink plush purse with touch and close fasteners for secure storage
Five-piece playset includes: purse, a compact with a mirror, a crinkling credit card, crinkling keys, and a plush cell phone sound toy
Embroidered details for safety
Surface-wa