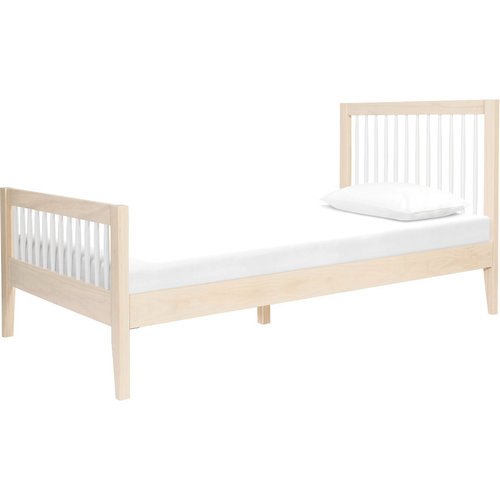 BABYLETTO
Babyletto Sprout Twin Bed in Washed Natural / White
From lil babe to big kid, the Sprout Twin Bed brings all the style of one of our favorite cribs into your mini-me's new room.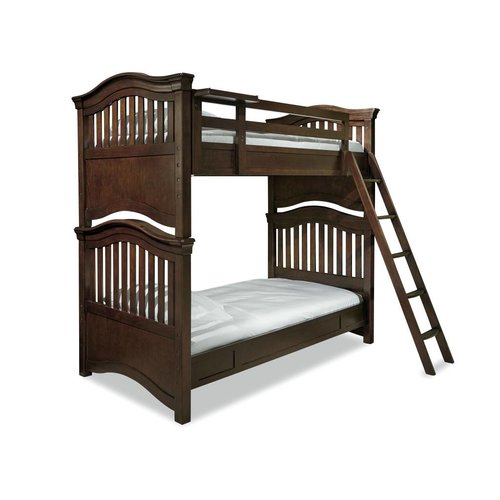 SMARTSTUFF FURNITURE
Smartstuff Classics 4.0 Bunk Bed Twin over Twin Cherry
The Classics 4.0- Bunk Bed is a versatile option for your home. This unit can be used as two separate beds, or the beds can be stacked securely with the provided metal pegs to form bunk beds. See our selection of Organic Twin mattresses.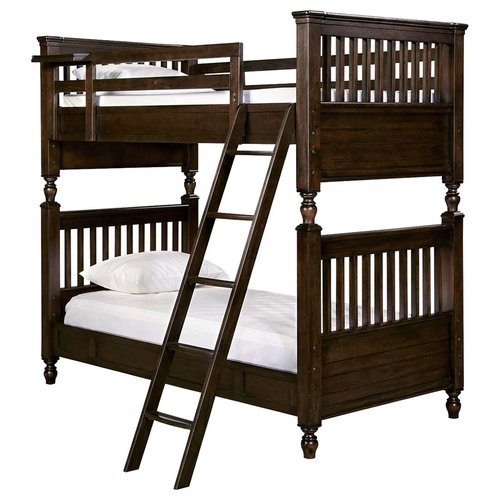 SMARTSTUFF FURNITURE
Paula Deen Guys Bunk Bed Twin Over Twin Molasses
The Paula Deen Guys Bedroom Collection by Smartstuff Furniture is designed for kids. It features classic styling, yet feels rustic and roughhewn in a distressed, deep Molasses finish.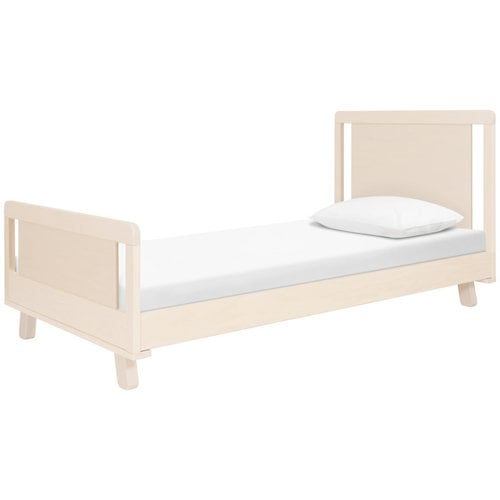 BABYLETTO
Babyletto Hudson Twin Bed in Washed Natural
They grow up so fast! Upgrade your babe with the Hudson Twin Bed! Mirroring the mid-century style of the beloved babyletto Hudson Crib and made with the same eco-friendly, non-toxic materials, the low-profile Hudson Twin bed features a strong platform des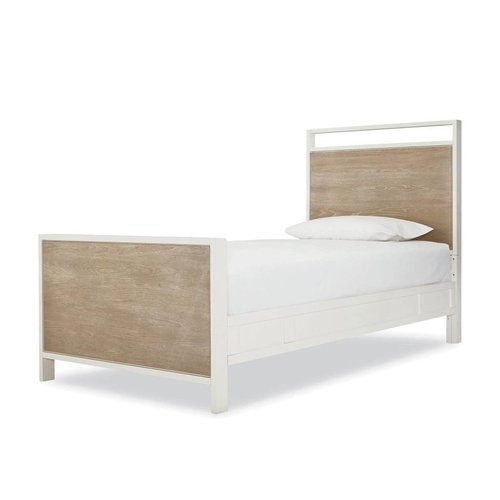 SMARTSTUFF FURNITURE
Smartstuff #MyRoom Panel Bed Twin Parchment / Gray
Contemporary with a dorm-room vibe, myRoom Youth Bedroom Collection by SmartStuff Furniture is at once on-trend and timeless. The new boys' and girls' collection from smartstuff allows families to create children's rooms that are refreshingly streamlined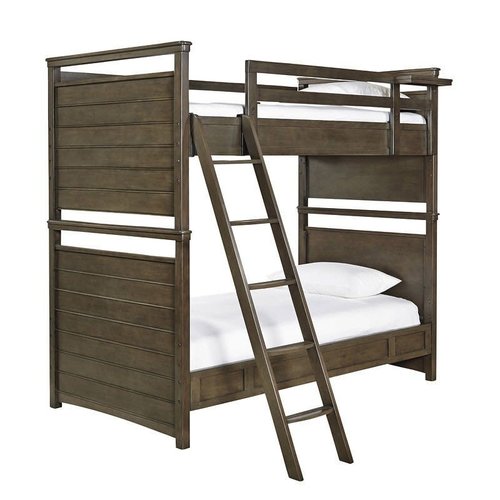 SMARTSTUFF FURNITURE
Smartstuff Varsity Bunk Beds Twin Over Twin Jersey
The Varsity collection by SmartStuff Furniture, a new boys and girls collection, combines the timeless traditional spirit of Friday night football games with the carefree comfort of whiling away a perfect summer day with friends.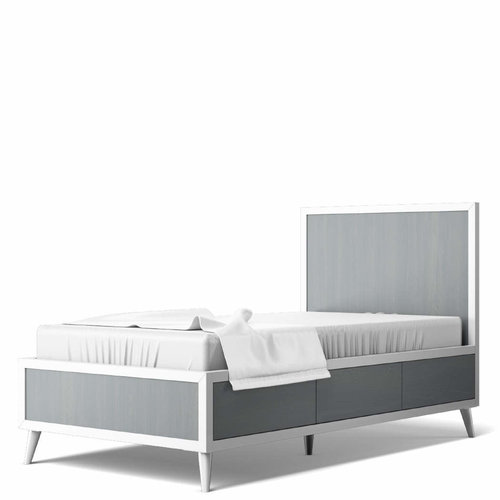 ROMINA
Romina New York Twin Bed
With the straight and simple lines, New York bed is a great choice for the small bedrooms, active teenagers or even a guest room.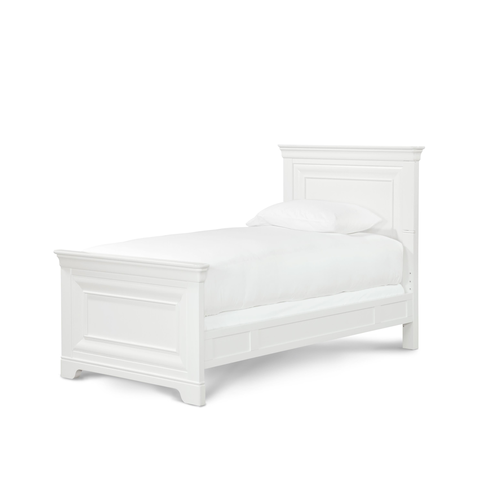 SMARTSTUFF FURNITURE
Smartstuff Classics 4.0 Twin Panel Bed Summer White
As smart as a perfect grade point average with timeless styling and traditional Louis Philippe details, Classics 4.0 features softened edges with lapped drawers, round wood knobs and stylized bun feet. Perfect for a boy or girl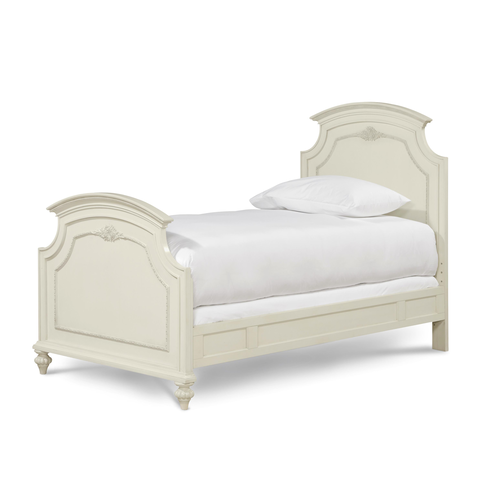 SMARTSTUFF FURNITURE
Gabriella Panel Bed Twin
With special pieces, features and design details just for girls, Gabriella is a graceful vision in white. The refined Lace finish boasts just a hint of glaze, which accentuates rose carvings, fluted pilasters, beaded accents and charming painted bale-pull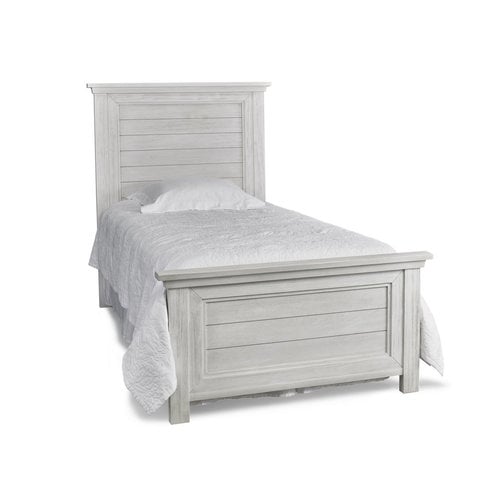 DOLCE BABI
Dolce Babi Lucca Twin Bed Seashell
The Dolce Babi / Kids and Teens Lucca Twin Bed is a stylish choice for your childs big kid bed. The whole collection boasts elegant, farmhouse-chic vibes and we can't get enough. Pair this bed with any of the Lucca collection's other pieces.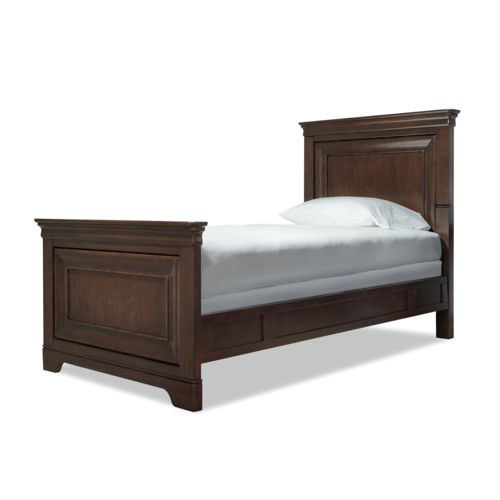 SMARTSTUFF FURNITURE
Smartstuff Classics 4.0 Twin Panel Bed Cherry
As smart as a perfect grade point average with timeless styling and traditional Louis Philippe details, Classics 4.0 features softened edges with lapped drawers, round wood knobs and stylized bun feet. Perfect for a boy or girl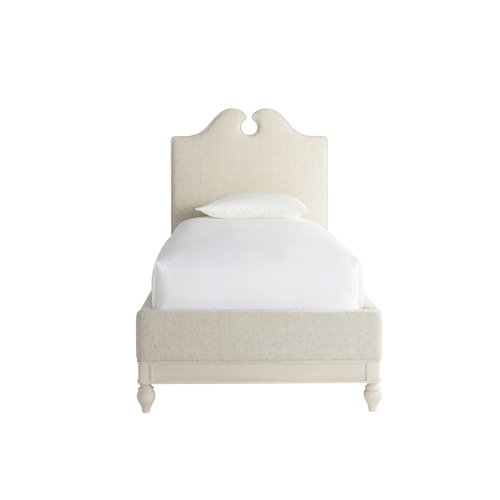 SMARTSTUFF FURNITURE
Smartstuff Serendipity Upholstered Boat House Twin bed Alabaster
44W x 82D x 58H
Fabric: Coconut Metal - 61% Olefin, 37% Cotton, 2% Polyester
Bed does not accommodate under bed storage