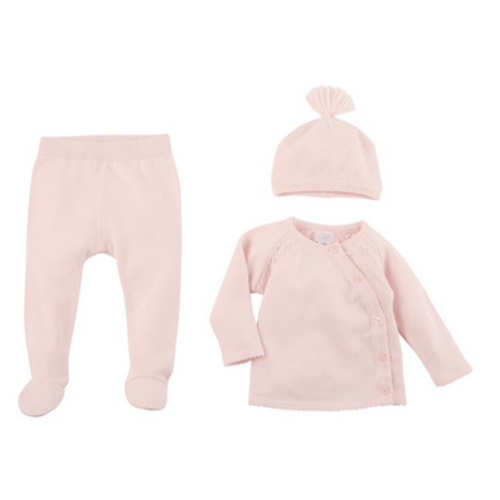 MUDPIE
Pink Cable Knit Set 0-3M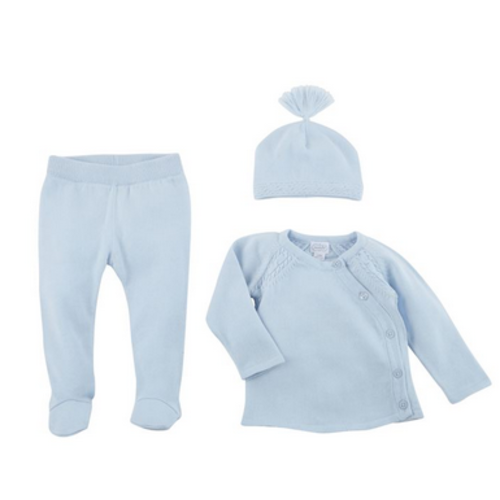 MUDPIE
Blue Cable Knit Set 0-3M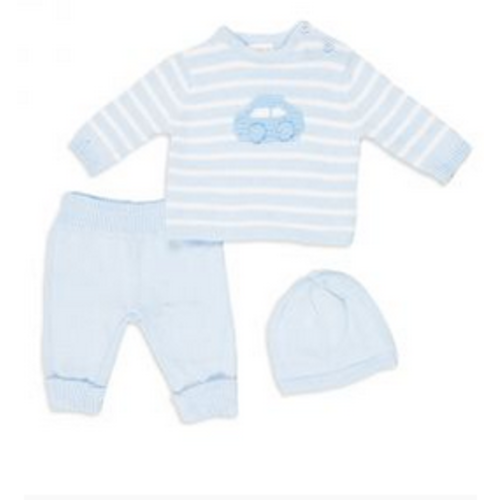 Rose Textiles
Rose Textiles Blue Strip Car Sweater
Both smart and stylish, this combo is made from thick cotton and has everything necessary to keep cuties dressed head to toe in warmth. The sweater and beanie feature a ribbed design and the elastic waistband on the ribbed pants helps to guarantee oodles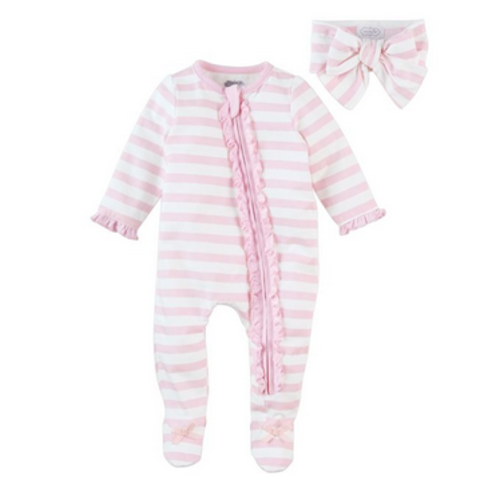 MUDPIE
Stripe Sleeper Headband Set 3-6M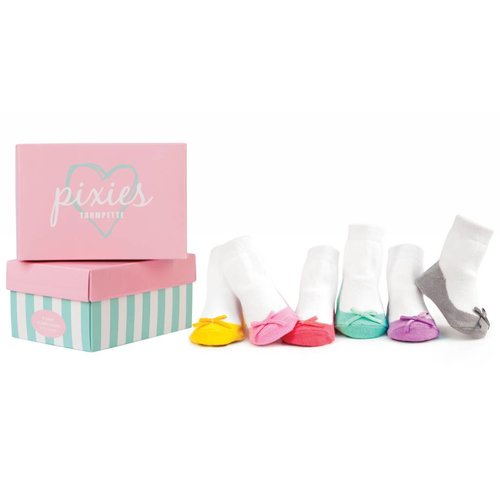 TRUMPETTE
Trumpette Pixies 6pk socks baby
Cotton rich socks are comfortable for your baby to wear all day
Socks also contain small amounts of nylon and spandex
Slip resistant material ("Trumpette") on sock's bottom helps give baby's feet traction
Mom approved - with soft elastic tops, Trumpett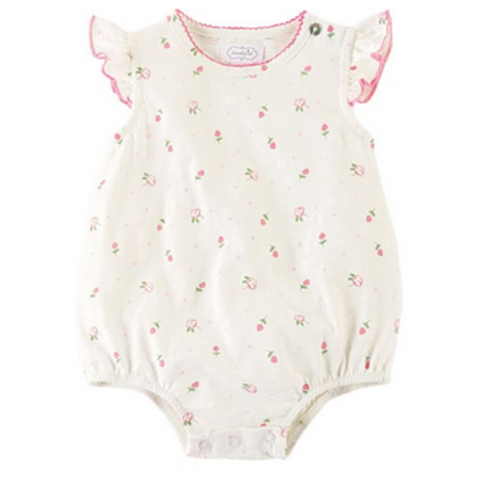 MUDPIE
Ivory Printed Rose Crawler 3-6 M
This Ivory Crawler is a must have for your baby girl! It has a rose print throughout and ruffled sleeves. This crawler is perfect for your baby to move, crawl, and roll around in!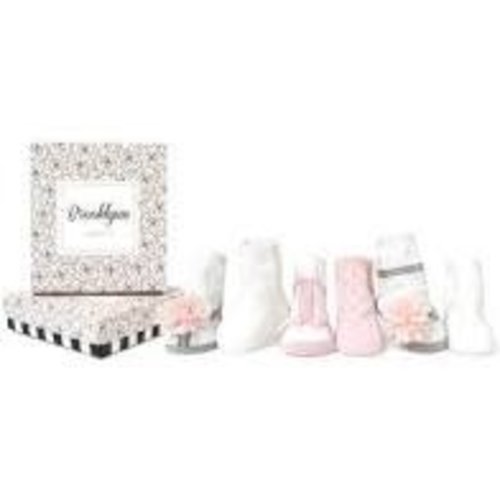 TRUMPETTE
Trumpette Brooklyn Assorted baby socks
Feel fun and fabulous! Our six pack of Brooklynn socks comes with three pairs of embellished sandal designs and three different pointelle socks to make your little one looking her best! These socks come packaged in a fun gift box.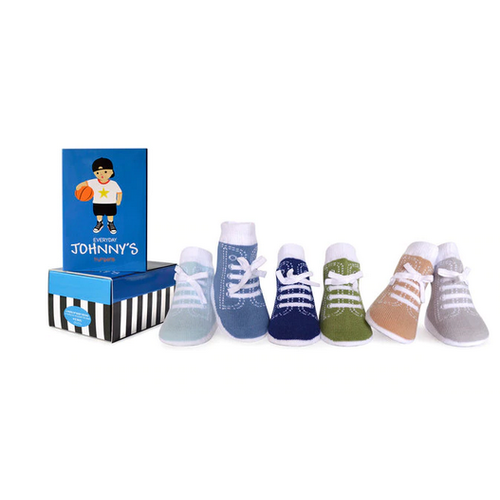 TRUMPETTE
Trumpette Johnny's Everyday 6 pack socks baby
Cotton rich socks are comfortable for your baby to wear all day
Socks also contain small amounts of nylon and spandex
Slip resistant material ("Trumpette") on sock's bottom helps give baby's feet traction
Mom approved - with soft elastic tops, Trumpett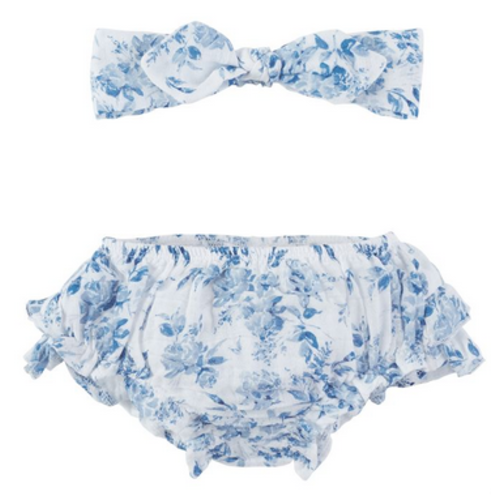 MUDPIE
Garden Rose Headband Bloomer
Garden Rose Headband and Bloomer-6 - 12 Months - This adorable diaper cover (bloomer) and headband are made of soft cotton muslin and feature a summery and fresh blue floral print.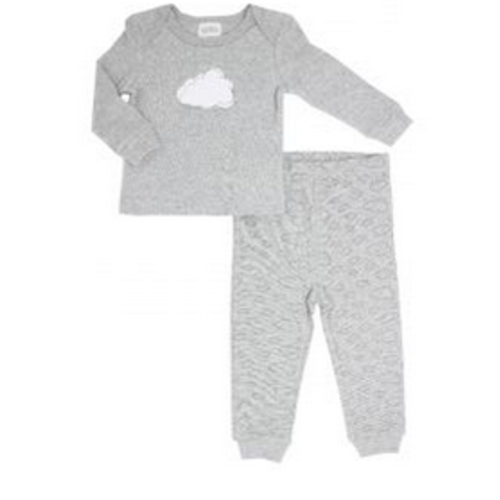 Rose Textiles
Rose Textiles 2 piece Heather Cloud PJ Set
•100% Cotton
•Lapped Shoulder & Elastic waist pant
•Top in Heather With Spot Print Bottom in AOP Heather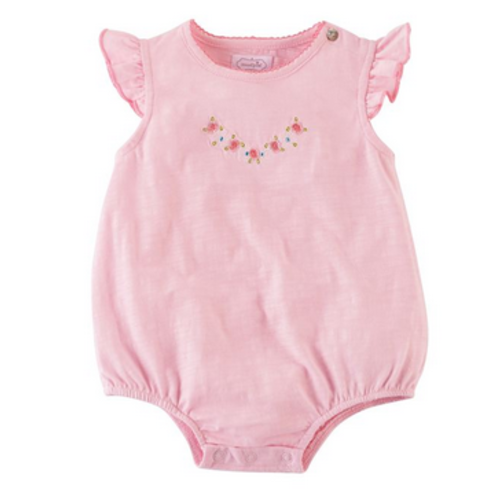 MUDPIE
Pink Rose Emb Crawler
Embroidered cotton slub bubble features picot stitched neckline with pearlized button, flutter sleeves with purl merrow detail and and inner leg snap closure
Rose Textiles
Rose Textiles 2 piece Heather Star PJ Set Pink
•100% Cotton
•Lapped Shoulder & Elastic waist pant
•Top in Heather With Spot Print Bottom in AOP Heather