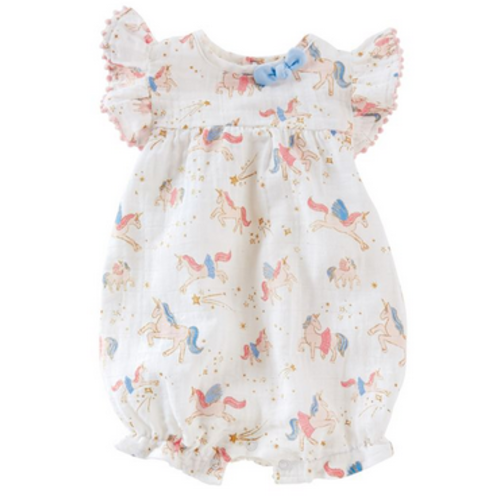 MUDPIE
Muslin Unicorn Bubble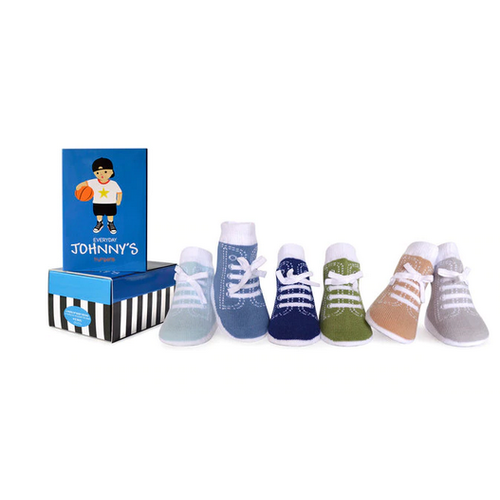 TRUMPETTE
Trumpette Johnny's Everyday 6 pack socks baby
Cotton rich socks are comfortable for your baby to wear all day
Socks also contain small amounts of nylon and spandex
Slip resistant material ("Trumpette") on sock's bottom helps give baby's feet traction
Mom approved - with soft elastic tops, Trumpett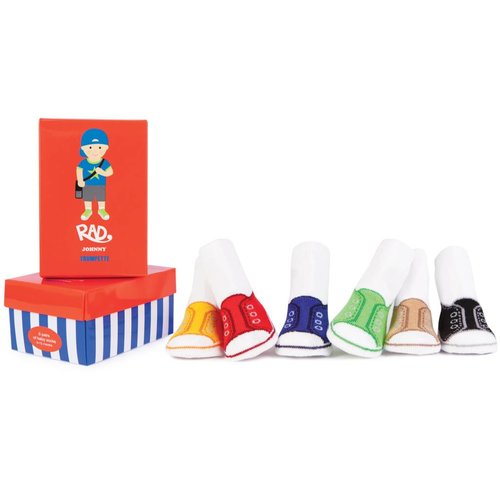 TRUMPETTE
Trumpette Rad 6 pk socks baby
Cotton rich socks are comfortable for your baby to wear all day
Socks also contain small amounts of nylon and spandex
Slip resistant material ("Trumpette") on sock's bottom helps give baby's feet traction
Mom approved - with soft elastic tops, Trumpett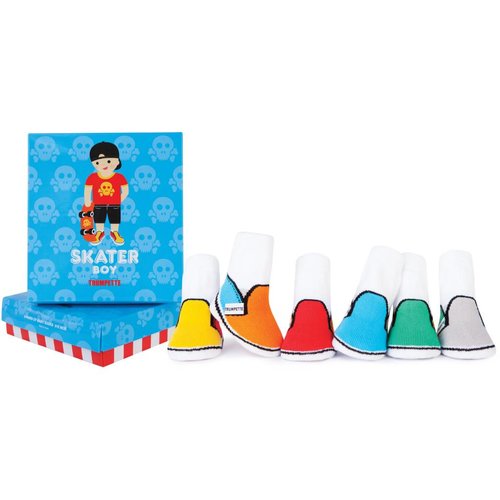 TRUMPETTE
Trumpette Skater Boy 6pk socks baby
Cotton rich socks are comfortable for your baby to wear all day
Socks also contain small amounts of nylon and spandex
Slip resistant material ("Trumpette") on sock's bottom helps give baby's feet traction
Mom approved - with soft elastic tops, Trumpett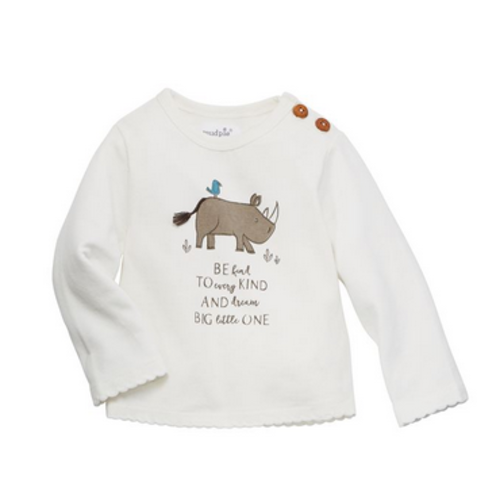 MUDPIE
Rhino Tiny Tee 3M
Cotton spandex long sleeve tee features coconut wood button shoulder placket, printed sentiment, and elephant or rhino with dimensional tassel tail and mane.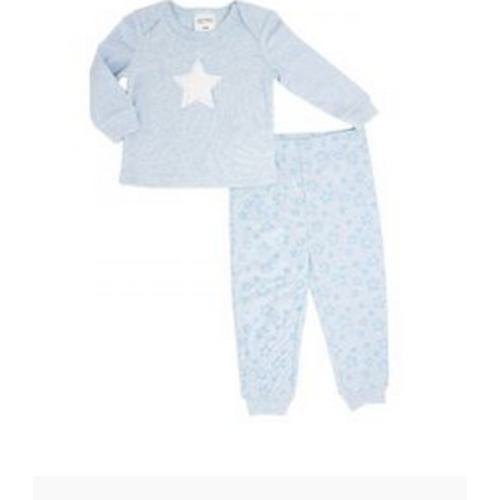 Rose Textiles
Rose Textiles 2 piece Heather Star Pj Set Blue
•100% Cotton
•Lapped Shoulder & Elastic waist pant
•Top in Heather With Spot Print Bottom in AOP Heather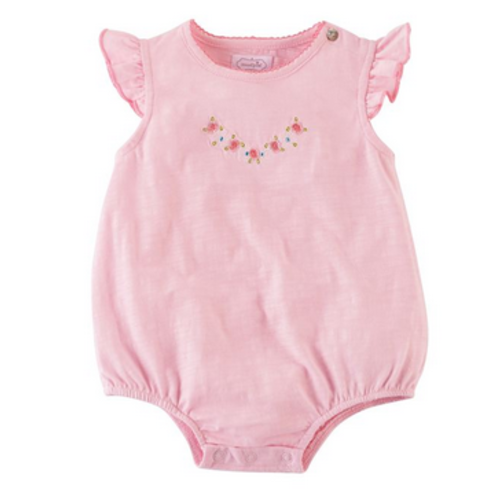 MUDPIE
Pink Rose Emb Crawler
Embroidered cotton slub bubble features picot stitched neckline with pearlized button, flutter sleeves with purl merrow detail and and inner leg snap closure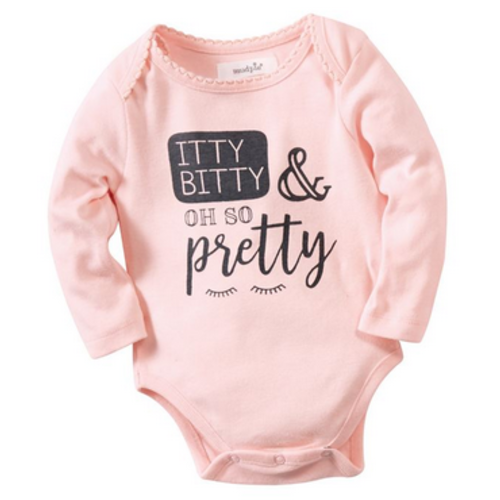 MUDPIE
Itty Bitty Girl Crawler 0-6M
Watch out! The itty bitty baby girl committee has arrived! This pink cotton ribbed crawler one-piece features lurex decorative stitching, printed "itty bitty & oh so pretty" sentiment across the chest, and inner leg snap closures. Perfect for gifting!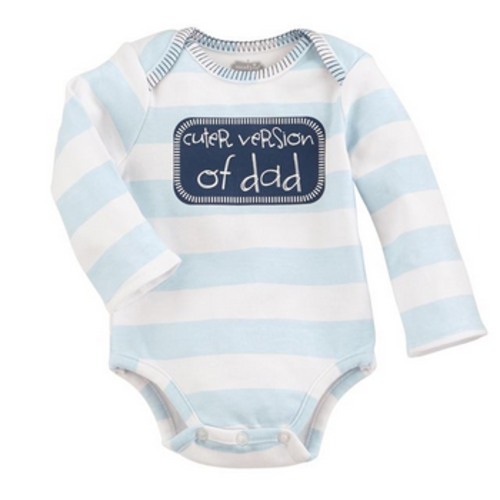 MUDPIE
Blue Dad Crawler 0-6M
Printed interlock long sleeve crawler features blanket stitched neckline and inner leg snap closure.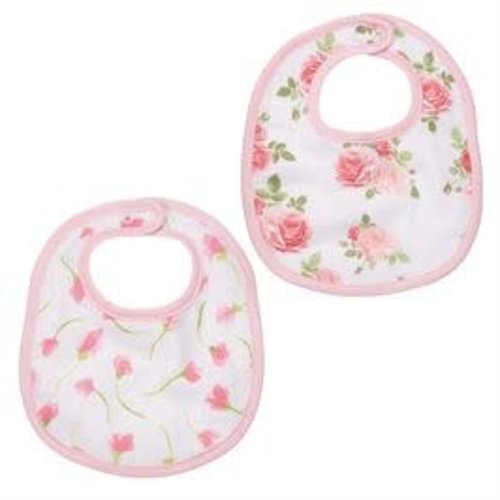 MUDPIE
Muslin Bella Baby Bibs Set
In a lightweight, breathable muslin finish, this set of two styled bibs feature printed pink garden rose pattern prints, jersey binding, and snap ring closures. Made out of cotton muslin. pre-washed for a soft feel.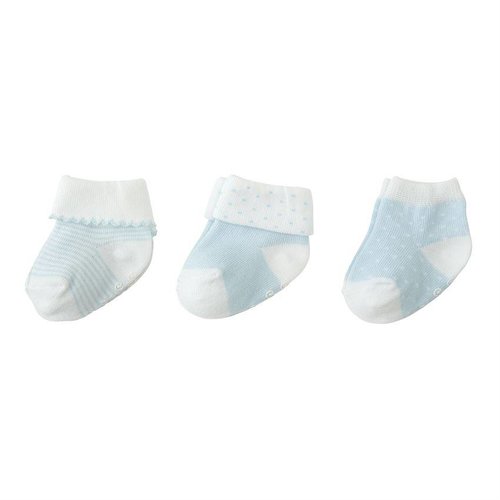 MUDPIE
Blue Layette Sock Set
Three pairs of Newborn cotton hosiery socks feature picot stitch, stripe or dot pattern detail. The perfect touch to your little one's already darling outfit! Your purchase supports March of Dimes: 10¢ donation per soft headband and sock purchase.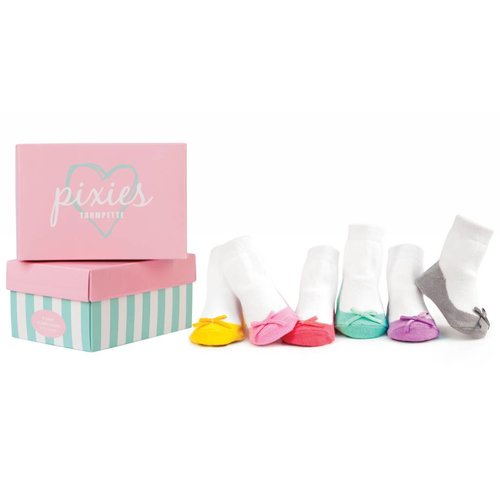 TRUMPETTE
Trumpette Pixies 6pk socks baby
Cotton rich socks are comfortable for your baby to wear all day
Socks also contain small amounts of nylon and spandex
Slip resistant material ("Trumpette") on sock's bottom helps give baby's feet traction
Mom approved - with soft elastic tops, Trumpett