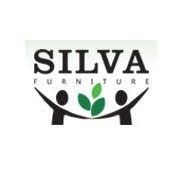 NOT CREATED EQUAL
Yes, not all furniture is created equal. There are many differences between furniture products which go beyond the design layer into the materials used, finishes, hardware and also the skills and passion of those who give purpose to these furniture creations. 
BETTER INGREDIENTS
The foundation for our long lasting, beautifully designed furniture lies in our European tradition in furniture making passed through generations. We start with in the manufacturing process. Our wood of choice is Beechwood for its overall superior properties pertaining to furniture suitability. Beechwood is a hardwood essence with excellent resistance to mechanical impact as well as environmental changes. English Dovetailed drawers are built with non-toxic glues and concealed fastening systems. All drawer fronts mounted after the box completion to ensure component longevity and resistance.
ll Silva Furniture drawers are equipped with a German made soft-closing system and anti-detachment features to prevent finger pinching or similar accidents. Each drawer is equipped with a set of high-density carbon polymer triggers which must be simultaneously pulled for the drawer latch system to disengage. This operation requires a certain level or strength and hand coordination which is not within a toddler or kindergartner's ability
Drawer boxes can also be adjusted over time if the environmental conditions cause significant shift in the wooden assembles. 
Not all hardware is created equal, not all hardware performs the same even if some systems may look similar. Our systems are made of steel and feature a hydraulic operation guaranteed for over 70 years. "Das Furniture" (translates Silva furniture from German)