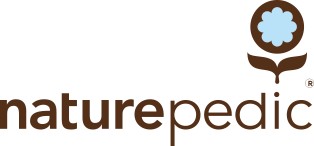 Get a Better Night's Sleep. Shop Our 100% Certified Organic Mattresses Today. No Harmful Chemicals. GOTS Certified Organic. Quality Amish Workmanship. Hypoallergenic Design. Models: Chorus, Serenade, EOS Series, Luxury Series, Vegan.
You've heard of organic vegetables and organic milk, but what on earth is an organic mattress? Is it really healthier?
Well, quite simply, yes. Organic vegetables are healthier because they do not have chemical pesticide residues. Organic milk is healthier because it comes from cows that are not given artificial chemical hormones. Likewise, organic mattresses do not have all the chemicals that regular mattresses have.
But that's just the beginning. Organic mattresses are made with organic and non-toxic materials instead of conventional and chemically questionable materials. Consumers are choosing organic mattresses as a way to avoid unnecessary exposure to these chemicals.
Strict Certification Standards
Organic mattresses, like Naturepedic's, are certified to one of the following standards, depending on whether the mattress primarily uses a coil-based or latex-based design:

The Global Organic Textile Standard (GOTS) is the world's leading processing standard for organic textiles and fibres, including ecological and social criteria, backed by independent certification of the entire textile supply chain.

The Global Organic Latex Standard (GOLS) is a materials and processing standard for organic latex and finished latex foam.
Naturepedic organic mattresses and bedding products are certified by the most respected international certifying agencies: 

The OTCO fiber program certifies to the Global Organic Textile Standard (GOTS), which is dedicated specifically for Fiber & Textile Handling and production. GOTS is a project of the International Working Group, who developed these consensus-based standards over many years of discussion and deliberation.

Control Union Certifications commits itself to conduct its activities impartially and in a professional manner. CU understands the importance of impartiality in carrying out its certification activities, managing of conflicts of interest and ensuring the objectivity of its management system certification activities.
FURNITURE
BASSINETS
BEDS
BOOKCASES
CHANGING STATIONS
CRIBS
DESKS
DRESSERS
GLIDERS & ROCKERS
NIGHTSTANDS
MATTRESSES
CRIB MATTRESSES
TWIN MATTRESSES
FULL MATTRESSES
CHANGING PADS
DECOR
DECORATIVE KNOBS
LAMPS
ROOM ACCESSORIES
BEDDING
Crib Sheets
Changing Pad Covers
Receiving Blankets
Swaddle Blankets
Crib Skirts
pillows
GEAR
CAR SEATS
CAR SEAT ADAPTERS
DIAPER BAGS
HIGH CHAIRS
STROLLERS
STROLLER ACCESSORIES
CLOTHING
GIFTS
RECEIVING BLANKETS
Fat Brain
TOYS
PLAY MATS
PERSONALIZED GIFTS
PERSONALIZED GIFTS
Bellini Baby Baskets
Art by Ruti
Romina
Antonio
Cleopatra
Imperio
Karisma
Millenario
New York
Ventianni
Uptown
Pali
Como
Diamante
Cristallo
Ragusa
Modena
Bernini
Tulip
Metro
Urban
Bjorn
Tate
Olson
Silva
Serena
Edison
Jackson
Natart
Ithaca
Taylor
Rustico
Rustico Moderno
Chaning Trays
Kyoto
Nest
Vibe
Flexx
Lello
STELLA BABY AND CHILD
Athena
Babyletto
Harlow
Lolly
Hudson
Gliders and Recliners
Palma
Other Babyletto Products
SuperCarBeds
Beds Ages 2-12
WESTWOOD
Olivia
Athena
Remi
NURSERY WORKS
LUMA
OILO
Zebra
VINTAGE BLOOM
MIDNIGHT SKY
COTTONTAIL
ELEFANT - INDIGO
MISTY MOUNTAIN
LLAMA - NEUTRAL
BUTTERFLY
FAWN - BLUSH
SANDSTONE
PRIM - BLUSH
BELLA
LEAF
Recliner and Gliders
FLOOR SAMPLES (Discount)
Jackpot Deluxe
Jackpot Deluxe
Namesake
All
Abigail
Chairs
Darlington
Durham
Emma Regency
Foothill-Louis
Marin
Nantucket
Tanner
Wesley Farmhouse
Winston
NATUREPEDIC