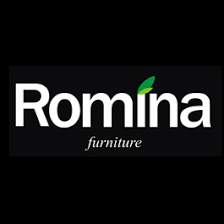 Romina Furniture manufacturers baby furniture including cribs, dressers and chests that are of the highest quality and best for your baby.  Romina Furniture proudly manufactures and finishes all cribs and case items in Europe with 100% European "ingredients", making no compromise in the pursuit of the true quality.
What makes Romina Furniture THE BEST for your new baby?
Solid Wood Cribs & Dressers: All Romina Furniture products are made of 100% solid wood boards and slats, no substitutes such as MDF or particle boards are used in the manufacturing process. Beech is the wood we choose for its great overall quality and, compared to other essences used for juvenile and adult furniture; it is superior to most common ones as far as durability, finishing, hardness and sustainability.
Greenguard GOLD Standard: All Romina Furniture products are GreenGuard GOLD Certified
Healthy Finishes: All Romina furniture is finished with paints and stains that contain ZERO components that could be toxic to an infant or adult person. All our finishes have organic stains and pigments and because all furniture is finished the old fashion way, we do not need to use solvents and other chemicals to harden the final lacquer.
Organic Glue:  The glue used by Romina Furniture in the manufacturing of drawer boxes, wood panels, convertible cribs, classic cribs and all case goods which require adhesive as fastener, is organic and non-toxic. Unlike most other types of glues, ours does not contain artificial bonding agents or benzene-based solvents, no VOCs and no Formaldehyde
Non Toxic | Organic Glues & Finishes | 100% Hardwood | Tested and Certified. Free Shipping. Amenities: Rated #1 in USA, Non Toxic, Built to Last a Lifetime.